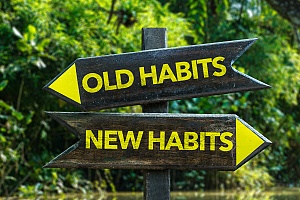 Recovery Month is just around the corner and we at Aquila Recovery would like to encourage you to get involved and celebrate your recovery milestones. You and/or your loved ones have worked hard to get to this point and that deserves to be celebrated. Recovery is a journey. Whether you are just beginning down the path or trying to keep on track, it's important to recognize and celebrate the milestones along the way.
What Are Recovery Milestones?
Recovery milestones can include everything from time markers and SMART goals to small personal achievements unique to you. Large or small, there is no time limit to these milestones and they should become part of your lifestyle.
Meaningful Celebrations
There are many ways that you can celebrate milestones along your recovery journey so be sure to celebrate in a way that is meaningful to you. Here are a few suggestions:
Organize a small gathering with family or friends. Going to dinner or seeing a movie can be a great way to enjoy a low-key celebration and spend quality time with those closest to you.
Travel somewhere new. Whether it is with friends or alone, a change of scenery is always a great opportunity to refresh and reflect on your recovery journey.
Attend groups and share your achievements with people who understand. Others in recovery know what you are going through and have your back on this journey.
Take time to reflect on what you have achieved so far. Read through your gratitude journal, check off the goals you have achieved to date and take a moment to recognize how far you have come.
Look to the future. Milestones are a great opportunity to think about where you want to take your recovery journey and what you would like to achieve next. Not sure where to start? Use our template to build your own weekly SMART goals.
Sharing Is Caring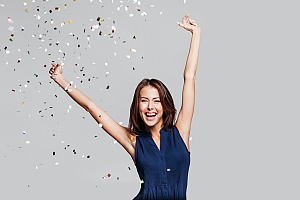 Remember that you are not alone on your journey. It is often said that "the secret to recovery is not keeping it a secret". Sharing your story and celebrating your milestones with others will help to re-affirm your commitment to sobriety and will inspire others in similar situations to stay on track. Your story is important and may be the inspiration of hope that someone struggling with substance use disorder needs to hear. You don't have to share with the world unless you are comfortable doing so. Take the first steps by sharing your recovery progress with your primary support person or sponsor.
Use Our Aquila Recovery App
Aquila alumni are now able to benefit from our recovery app. Once your profile has been approved, you can use the Aquila Recovery app to track your progress, join our fellowship discussion groups, record your recovery milestones and set new goals to check off along the way.
Contact Aquila Recovery
At Aquila, we provide long-term affiliations with addiction recovery coaches for our clients while they work through changes to build more productive and satisfactory lives. For more information, call 202.618.9125 or schedule a consultation online today.