Drug and alcohol addictions affect individuals and families from all walks of life. If you or a loved one is struggling with addiction, know that treatment is available. At Aquila Recovery Clinic in Washington, DC, we deliver evidence-based treatment options that aim to guide patients towards recovery. Today, cognitive-behavioral therapy (CBT) is a widely-used treatment for substance abuse.
What Is Cognitive Behavioral Therapy?
When it comes to drug and alcohol addiction, there is no miracle drug or cure. Instead, patients in recovery must engage in a personalized treatment plan designed to alter their addictive behaviors. Cognitive-behavioral therapy is a form of psychological intervention that focuses on improving mental health, changing cognitive behaviors, and developing coping strategies that target certain problems.
There are multiple reasons why CBT is used by healthcare professionals across the country. First, cognitive behavioral therapy is short-term, allowing patients to gradually integrate back into society with a healthier outlook. CBT is also effective at treating any underlying emotional issues that may be contributing to substance abuse. Cognitive-behavioral therapy can help patients reduce stress, deal with grief, better handle complicated relationships, and deal with other common challenges that life may present.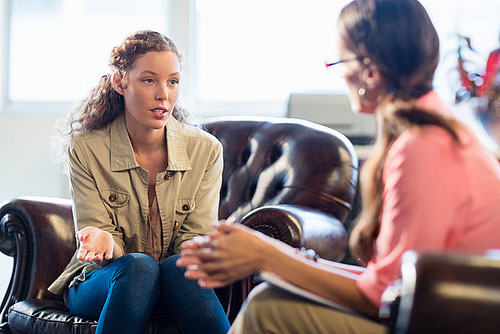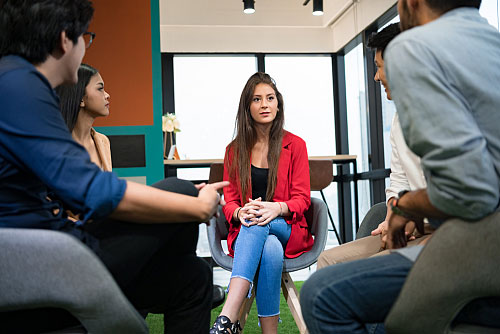 Ideal Candidates For Cognitive Behavioral Therapy In DC
While cognitive behavioral therapy was first developed to treat depression, it has been found highly effective in helping people with a wide range of conditions. Some of the most common conditions that respond well to CBT include anxiety disorders, phobias, post-traumatic stress disorder (PTSD), obsessive-compulsive disorder (OCD), mood disorders, and substance abuse.
What To Expect During Therapy
Cognitive behavior therapy in DC is often performed one-on-one but can also be done in groups with family members or individuals with similar conditions. During your first session, your therapist will ask you questions about your health history and existing emotional and physical health to gain a better understanding of the struggles you are facing. Your therapist may also recommend accompanying treatments, such as medications that may help curb some of your afflictions.
During CBT, your therapist will ask you to talk about your feelings and thoughts. It is important to be as open as possible. Different therapists use different approaches which may consist of adding other therapeutic approaches to your treatment plan, such as interpersonal therapy. The ultimate goal of CBT is to help you better recognize patterns of behavior and thinking that could be contributing to your problem. Cognitive-behavioral therapy in DC can also help you reshape your negative or incorrect thinking and encourage you to view your situation in a new light.
Reach Out To An Addiction Recovery Center
At Aquila Recovery Clinic, we understand the ongoing struggles that people with drug and alcohol abuse problems face on a daily basis. Self-defeating behaviors and thoughts can drive addiction and without help, many people never fully recover. As part of an individualized treatment plan, we use cognitive behavior therapy in DC to help these patients break free of negative, destructive thinking.
Aquila Recovery Clinic is an outpatient rehab clinic for individuals suffering from alcohol and drug problems in the Washington, DC area. Contact Aquila Recovery Clinic by phone at 202.618.9125 or schedule a consultation online today.