When an individual experiences a drug and alcohol addiction, it can have negative effects on them and their family. Not only does the individual suffer physically and mentally from the addiction or abuse – but their family also suffers emotionally. Aquila Recovery Clinic in Washington, DC strives to reduce these effects and reunite families who have a loved one battling addiction through our family recovery programs. We are committed to restoring the health and positive relationships among families prior to the drug or alcohol addiction that their family member is currently suffering.
How Do Family Recovery Programs Work?
Battling addiction alone is difficult. When you factor family into the equation, it can make it even more troublesome. Drug and alcohol addiction can have very harmful effects on family dynamics and relationships. By enrolling a family recovery program, it allows professionals to join the picture and help in the recovery journey. Don't go about battling addiction on your own, join forces with a professional recovery clinic and let them join the fight through family recovery programs.
Family recovery programs often supplement an individual's existing addiction recovery program but can serve as the only form of treatment in some cases. When a family decides to begin treatment at Aquila Recovery Clinic, they will be connected with resources such as therapists who specialize in addiction recovery and other families that are dealing with or have dealt with a similar situation for their loved one. In addition, family recovery programs will create multiple solutions to repair relationships once found among members of the family.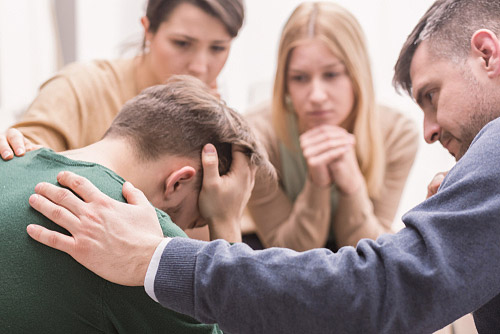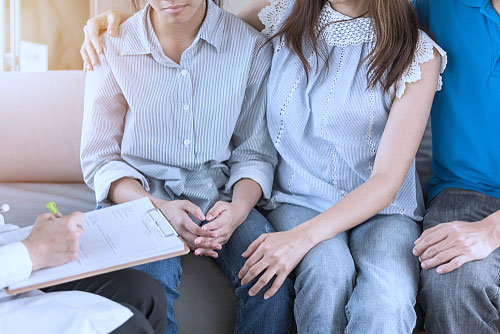 What To Expect From Family Recovery Programs
During the program in DC, families will learn how to better communicate with their loved one about how the addiction is affecting their lives. The family member battling addiction will receive the opportunity to hear not only how the addiction impacts themself, but also how it impacts their family. At Aquila Recovery Clinic, our licensed therapists will meet with the families to help repair relationships and offer guidance while holding emotionally difficult discussions.
In addition to enhancing communication among family members, our family recovery programs will help identify signs of relapse. We will discuss how to assist your loved one when they are experiencing a relapse, as well as set healthy boundaries when dealing with relapse. Families should understand that the desire for relapse is an inevitable part of the recovery process, and setting healthy boundaries encourages positive change.
The Importance Of Battling Addiction As A Family
It is important for family members to overcome a drug or alcohol addiction together. This will grant your loved one access to the most important resource during recovery – their family. Overcoming the addiction as a family will re-establish the bonds between its members that will last during and after recovery. By accepting your loved one with open arms, the likelihood that they will both stay in the program – and, ultimately, overcome their addiction – will increase significantly.
Get Started With Family Recovery Programs At Aquila Recovery Clinic Today
If you or your loved one wishes to overcome drug or alcohol abuse, it is important to act fast before the addiction sends family relationships into disrepair, or worse. Aquila Recovery Clinic in Washington, DC will set the framework for a long-lasting recovery method that can be applied well after the family recovery programs are concluded. Therefore, the positive techniques learned during the program will follow you and your family during the rest of your lives. To get started on your journey to recovery, or to assist your loved one with their path to recovery, call Aquila Recovery Clinic at 202.618.9125 or schedule a consultation online today.