Addiction to drugs, alcohol and/or other substances affects every aspect of your life. When left untreated, drug addiction can ruin the lives of the person using and those who love them. A helpful program that can get you back on track is outpatient rehab. At Aquila Recovery in DC, our outpatient programs offer support, education, and resources that are helpful in early recovery—and even after maintaining sobriety.
What Are Outpatient Programs?
An outpatient program is a form of substance abuse treatment that allows you to continue to live at home during drug or alcohol rehabilitation. Outpatient treatment for addiction consists of education, therapy, and medical attention. The types of outpatient programs can vary widely, from partial hospitalization to 12-step meetings.
Entering an outpatient drug and alcohol addiction rehab program in DC is an effective way to conquer addiction and take back your life. At Aquila, we provide a client-focused outpatient drug addiction treatment program that treats each patient as a unique individual. We create individual wellness plans for every patient we treat. We also sculpt treatments to meet patients where they are in order to be the most effective in treating alcohol addiction.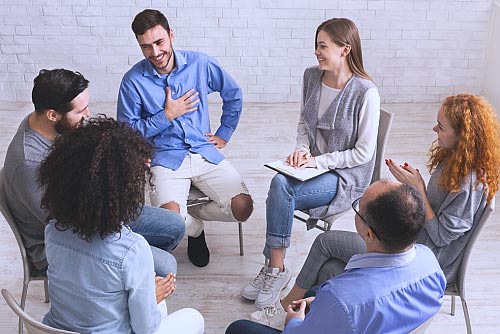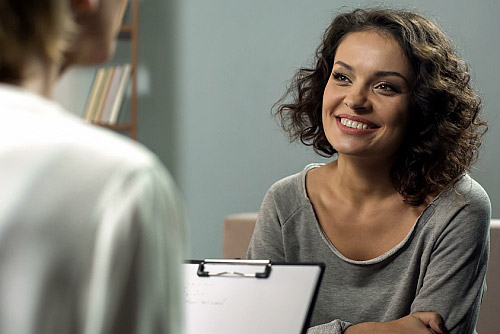 How Do Outpatient Programs Work?
There are multiple treatments that can be specialized for a patient. Outpatient rehab may include treatments such as intensive outpatient where they meet at least 3 days a week for at least 2-4 hours a day. These programs are often scheduled around work or school to accommodate daily schedules. Partial hospitalization is specifically meant for people who require ongoing medical monitoring but have a stable living situation. They usually meet at the hospital for 3-5 days a week for at least 4-6 hours per day.
Therapy and counseling are usually combined with other treatment methods or as follow-up support after inpatient rehabilitation which can help you identify the root cause of your drug use, repair relationships, and learn healthier coping skills. Everyone progresses through drug addiction treatment at different rates, so there's no set length of treatment. Programs can run from 1-3 months or longer, but participation is usually recommended for at least 90 days in DC to maintain positive outcomes.
Seek Help Through An Outpatient Program In DC Today With Aquila Recovery Clinic
Addiction is a disease that is often rooted in other causes. While 12-step programs are powerful tools, they are not always effective on their own. To avoid ongoing relapses and stop alcohol addiction at the source, entering an outpatient treatment program offers a pathway to treat the root causes of the disease. Our outpatient rehab allows you to get the help needed while also having time to attend work or school. These programs are also used for people who are transitioning out of more intensive treatment in an inpatient recovery program.
At Aquilla, we also provide long-term affiliations with addiction recovery coaches for patients while they work through changes to build more productive and satisfactory lives. Our focus on drug treatment program aftercare can help avoid relapses and ensure long-term stability. Our outpatient drug treatment programs in Washington, DC allow you to work through your drug addiction without having to put you or a loved one's entire life on hold. For more information, call 202.618.9125 or schedule a consultation online today.