Individuals that wish to continue their daily lives during addiction recovery have the option to do so through intensive outpatient programs (IOPs). At Aquila Recovery Clinic in Washington, DC, our intensive outpatient programs allow patients to receive drug or alcohol addiction treatment while living at home. Aquila Recovery Clinic is committed to creating a safe environment for addiction recovery, and by keeping our doors open to patients in IOPs, we promote an alternative program for individuals that do not need exclusive on-site assistance.
How Do Intensive Outpatient Programs Work?
When an individual begins receiving treatment in an IOP, they receive around 8-12 hours of both individual and group sessions each week. These sessions consist of counseling, support, and education about abuse prevention. Once the patient clearly demonstrates signs of recovery throughout an extended period of time, their weekly time in therapy reduces by about half and keeps decreasing until they are free from their addiction and signs of relapse.
Compared to traditional outpatient programs, intensive outpatient programs do not require detox or medical supervision. Therefore, patients can instead establish helpful connections with therapists and other patients to help themselves avoid relapse. IOPs enable patients to focus primarily on continuing their jobs or responsibilities while enlisting the help of support groups to keep them productive and sober.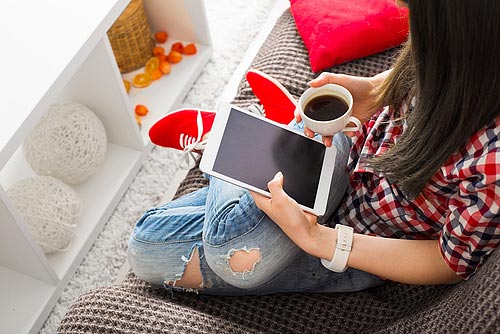 Ideal Intensive Outpatient Program Candidates
The ideal candidate for intensive outpatient programs is one that has a supportive and open environment at home. If a patient's family members are willing and able to help on the journey to recovery, an IOP is a good option. However, if a patient's family or roommates often drink alcohol or use drugs, it is recommended that they participate in a traditional outpatient or inpatient program. Additionally, those who are committed to school, jobs, or other responsibilities and have trust in themselves to avoid relapse are ideal candidates for intensive outpatient programs.

Intensive Outpatient Program Benefits
One of the most important benefits of IOPs is the ability to receive constant support from loved ones. Since patients are given the luxury of battling their addiction at home and through on-site housing, they have access to an extra line of care to supplement the support they receive at the addiction recovery center.
Another added benefit of IOPs is the opportunity to continue daily responsibilities. As mentioned previously, individuals can continue their recovery at home, allowing them to focus on more important aspects of daily life. Finally, intensive outpatient programs do not require detoxification or constant supervision, eliminating the possibility of a "temporary fix" to a problem that can only be solved by the individual.
Speak With An Addiction Recovery Center In DC
If you are ready to receive assistance on your road to addiction recovery, Aquila Recovery Clinic is here to help. Our Washington, DC addiction recovery center will combine individual and group therapy sessions to help you overcome a drug or alcohol addiction. Furthermore, our licensed therapists will develop techniques and solutions to help you transition back to your normal lifestyle. For more information about intensive outpatient programs, or to get started on your journey to recovery, contact Aquila Recovery Clinic by phone at 202.618.9125 or schedule a consultation online today about intensive outpatient programs.