Substance Use disorder is a chronic, medical condition that requires professional treatment. Making a decision to seek treatment for yourself or a loved one is a courageous step and one that should be admired. However, deciding which type of treatment can be an overwhelming decision and not one to consider lightly. With any hope, you can get it right from the start. Luckily, there are many options available around the country and close to home. 
One of those options is a program attached to an Intensive Outpatient Treatment Center. Deciding which specific program is right for you should be made only after seeking the help of a qualified, compassionate team of specialists in the field; who are dedicated to providing you with correct and evidenced based information, that is considered with your best interest in mind. 
What is Outpatient Treatment Exactly?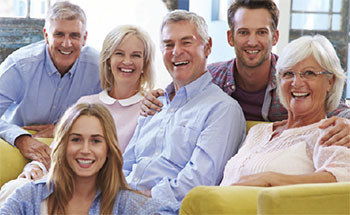 Outpatient Therapy is an effective option for the treatment and management of a substance use disorder. It is one often considered by those that realize that they need to address their substance use issues, but need to attend to other responsibilities of life at the same time. It is quite different than the typical portrayal of rehab as an institution that you 'check in' to. Outpatient Therapy is specifically designed to offer comprehensive, integrated addiction treatment that is tailored to meet your specific needs while allowing you the freedom and flexibility to attend to your other responsibilities such as family, work, and education. You have the ability to go home after a daily or evening program; providing you with a greater level of privacy and anonymity. It also removes the need to explain a prolonged absence to friends or coworkers.
Intensive outpatient programs (IOPs) are not suitable programs for all clients. For some, the stress and pressure of work and home are contributing to substance use and removal from that setting is necessary to really work towards recovery. It is recommended that you contact us for a free, no obligations consultation to discuss which options might be right for you or your loved one.
Entering an outpatient alcohol addition rehab program is an effective way to conquer alcoholism and take back your life. Addiction is a disease that is often rooted in other causes. While twelve-step programs are powerful tools they are not always effective on their own. If you want to avoid ongoing relapses and stop alcohol addiction at the source, entering an outpatient treatment program offers a pathway to treat the root causes of the illness. 
What you should look for in an Intensive Outpatient treatment Program:
With so many options out there, the National Institute on Drug Abuse (NIDA), created this brief guide containing five questions to ask when searching for a treatment program: 
Does the program use treatments backed by scientific evidence? 
Does the program tailor treatment to the needs of each patient? 
Does the program adapt treatment, as the patient's needs change? 
Is the duration of treatment sufficient? 
How do 12-step or similar recovery programs fit into drug addiction treatment? 
At Aquila Recovery in Washington, DC, you will find a dedicated group of individuals with a wide range of expertise in the treatment and management of substance use disorders and the co-occurring issues that often accompany them. Our individual wellness plans are carefully crafted after our integrated team has conducted professional assessments. Each plan is a product of, and owned by, the individual in care. Although, all our plans our individualized we incorporate education, therapy, and medical attention into all of them.
We believe strongly that:
Education helps build a knowledge base about the actual reality facing the individual experiencing symptoms of dependence and addiction. 
Therapy addresses and heals mental pathways to develop change to new strategies for living and dealing with old behavior triggers. 
Medical management identifies mental and physical barriers to wellness and suggests health strategies that parallel the addiction treatment regimen.  
For more information about our team and how we might be able to provide you with the solution you have been searching, reach out and call us today.