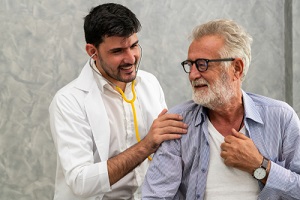 When deciding which option is right for you, it is important to understand the differences between outpatient and inpatient treatment. This review discusses what makes outpatient and inpatient so different.
However, the best way to determine which is right for you, according to your specific recovery needs, goals, and treatment preferences, is to discuss both options with a licensed mental health professional during a consultation visit.
What is Outpatient Treatment?
An intensive outpatient program (IOP) is a form of addiction treatment for patients that are not at risk of withdrawal symptoms related to detoxification and are at a lower risk of relapse. This is typically for individuals who are further along in their addiction recovery.
The goal of outpatient treatment is to provide a support system, coping mechanisms and relapse prevention for individuals recovering from addiction.
What to Expect in Outpatient Treatment
The care provided in outpatient treatment is different for every recovery center, although, every patient receives a personalized relapse prevention and support plan according to their specific recovery needs.
In general, outpatient treatment consists of 10-12 hours per week of therapy sessions (individual therapy and group therapy). Many patients also participate in 12-step programs in addition to therapy sessions.
What is Inpatient Treatment?
Inpatient treatment is designed for patients that require around-the-clock supervision related to their drug addiction and recovery. Some individuals may need treatment as they go through detoxification which requires the assistance of medical and mental health professionals to ensure the safest detox process possible.
Patients that are at high risk of relapse may also be better suited for inpatient treatment. The goal of treatment is to successfully withdraw from any addicting substances and establish a relapse prevention plan, along with identifying possible triggers and coping mechanisms.
What to Expect in Inpatient Treatment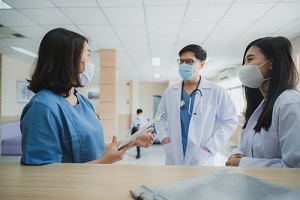 Most individuals who elect inpatient treatment remain at the recovery center until they are in a mental and physical state that allows them to enter back into their regular daily life.
During inpatient treatment, patients may participate in individual counseling with licensed therapists, peer support groups, family counseling and other therapies. Many patients transition from inpatient treatment to outpatient treatment once they are mentally and physically able to do so.
How are Outpatient and Inpatient Treatment Different?
The goals of outpatient and inpatient treatment programs are often similar. Ultimately, the goal is to achieve long-term sobriety and live a happy and healthy life. This also includes the strength of certain triggers and improves the ability to draw upon coping mechanisms to prevent relapse.
However, the differences typically apply to the stage of recovery of the patient. Patients in outpatient treatment are often further along in their recovery than patients who have yet to detox and may require inpatient treatment.
As it relates to the treatment itself, the primary difference between outpatient and inpatient is that inpatient treatment takes place in a recovery facility where the patient is closely monitored for optimal safety and relapse prevention.
Once beyond the initial stages, outpatient programs allow the individual to live at home and often go through their daily routine while they receive the recovery care they need. Many patients in inpatient care often move to outpatient treatment when they are ready to safely return to responsibilities and activities outside of the treatment facility.
When is Outpatient Treatment Recommended?
For many, outpatient treatment is often the preferred method of addiction recovery because the patient can remain within the comfort of their home with their family.
Outpatient treatment is most often recommended for patients that have gone through detoxification and have demonstrated an ability to cope and prevent relapses without around-the-clock monitoring. However, outpatient treatment is still an intensive process, and patients are required to spend approximately 10 to 12 hours a week in the clinic for counseling and other methods of treatment.
When is Inpatient Treatment Recommended?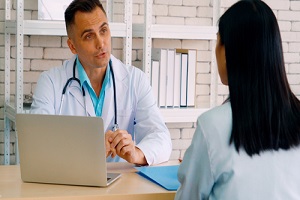 For patients that are in the early stages of recovery which require monitoring, particularly while completing the detox from drugs and alcohol, inpatient treatment is most likely necessary to ensure the patient is as safe as possible.
In the early stages of recovery, patients are often more susceptible to setbacks and relapse as well, and inpatient care can help prevent relapses from occurring. Outpatient treatment is recommended for patients whose recovery status has progressed beyond detox and immediate relapse, and have completed some level of counseling or therapy.
Are You or a Loved One Considering Addiction Recovery?
If you or a loved one is battling an addiction or mental health complications, then we encourage you to reach out to Aquila Recovery Clinic today. We take pride in helping our patients achieve long-term sobriety and live a happy and healthy life through both outpatient and inpatient treatment programs.