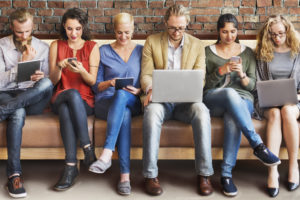 The stereotypes often associated with alcoholics don't actually fit the descriptions of those who are actually struggling with alcohol use disorder. Common stereotypes include individuals who:
Slur or stumble their words
Have bad relationships
Appear sloppy or disheveled
Have multiple DUIs
Are kicked out of school or fired from jobs
Approximately 14.4 million people in the U.S. have an alcohol use disorder. Many of these people are managing their lives, often labeled as a "functioning alcoholic". These people suffer from alcohol addiction, keeping it a secret, and don't always hit a rock bottom point. They may have never had a falling out with a friend or loved one over their drinking or been charged with a DUI, but eventually the side effects of drinking catch up with them. The definition, signs, feasibility, and dangers of being a "functioning alcoholic" are discussed below.
What Does It Mean To Be A "Functioning Alcoholic"?
Functioning alcoholics are people who suffer from an alcohol use disorder, yet are able to function "normally" to others. They may appear to be maintaining a normal life by succeeding in their careers, physical health, and relationships. Even when they are under the influence, they may not appear to have a drinking problem.
Their belief is that they are in control of their alcohol use. Many people who have a drinking problem will also deny that it is an issue. "Functioning alcoholics" in particular have a propensity of denial that they drink too much. They may lie about how much they drink or acknowledge the areas in their life that have caused them problems. Some of those who deny their alcohol problem will eventually admit it because a DUI or liver disease diagnosis has shown them the reality.
How To Tell If Someone Is A "Functioning Alcoholic"
"Functioning alcoholics" are usually in denial or will hide their drinking problem from others. They may not appear intoxicated because they have built a resistance to its effects. Some signs to look for in a loved one or friend are:
Drinking alone or in the morning
Lapses of memory while drinking
The need to drink to feel confident or relaxed
Making jokes about having a drinking problem or alcoholism
Missing work or school
Losing friendships
Becoming angry during confrontations about their drinking, hiding it, or denial
Dangers Associated With "Functioning Alcoholics"
The damaging effects of alcohol will take a toll on a person's body. Short term side effects include:
Headaches
Breathing problems
Blackouts
Nausea
Impaired judgment
The long-term effects of alcohol abuse are more serious in nature. They can also lead to damage that can't be reversed including death. Common long-term effects are:
Depression
Psoriasis
Permanent brain damage
Anxiety disorders
Alcohol poisoning
High blood pressure
Alcohol Prevents Functioning
The clinical, diagnostic term for alcoholism is alcohol use disorder (AUD). This disease is characterized by the loss of control over the use of alcohol. Despite the negative impacts that their drinking has on their health and capabilities, they are unable to stop which prevents them from functioning.
Some of the signs and symptoms of AUD are listed below. According to the Diagnostic and Statistical Manual of Mental Disorders (DSM), those who meet any two of the eleven criteria over the same 12-month period will receive a diagnosis of AUD. Mild, moderate, or severe are the three levels of severity that can be tied to their AUD diagnosis, depending on how many of the criteria are matched.
Spent a lot of time drinking, sick or getting over the after effects
Have had times of consuming more or longer than intended
Have wanted to cut down or stop drinking more than one time or tried to but weren't able to
Have experienced cravings, strong urge or need to drink
Drinking or being sick from drinking has often interfered with work, school, home, or family life
Cut down or give up on enjoyed activities in order to drink
Have been in situations more than once during or after drinking that increased the chances of being harmed
Although it has created feelings of being anxious, depressed or causing a health issue, drinking continued; or drinking after a memory blackout
Have to drink more to get the same desired effect
Experiencing withdrawal symptoms when the effects of drinking are wearing off. These symptoms may include shakiness, irritability, anxiety, sleeping, depression, restlessness, sweating, nausea, or sensing things that aren't there
Talk To The Addiction Recovery Experts At Aquila Recovery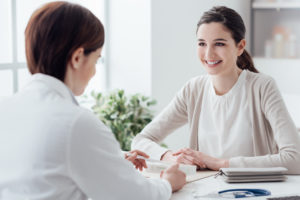 At Aquilla, we also provide long-term affiliations with addiction recovery coaches for patients while they work through changes to build more productive and satisfactory lives. Our focus on drug treatment program aftercare can help avoid relapses and ensure long-term stability.
Our outpatient drug treatment programs in Washington, DC allow you to work through your drug addiction without having to put you or a loved one's entire life on hold. For more information, call 202.618.9125 or schedule a consultation online today.