What are the effects of alcohol use and misuse on your body? Check out this alcohol FAQ infograph to learn more: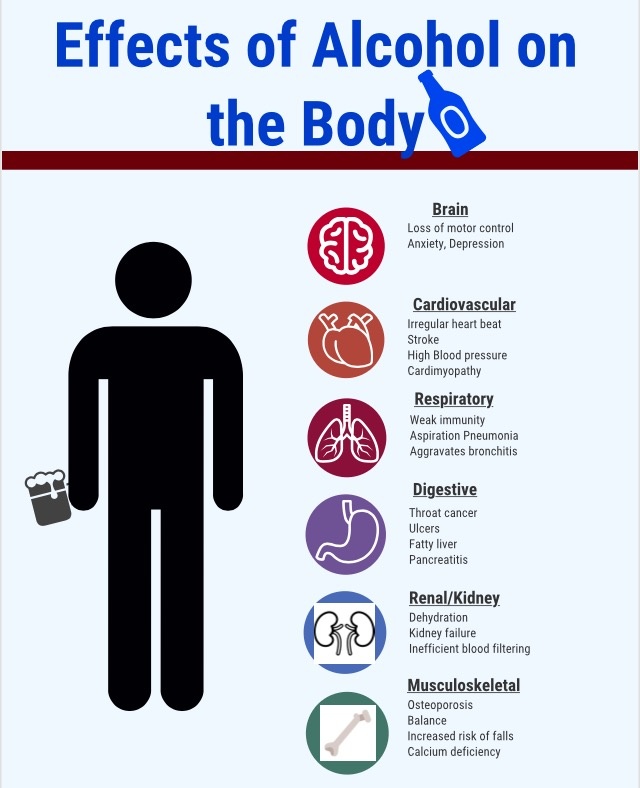 Some effects of alcohol on the body include:
Loss of motor control
Anxiety & Depression
Irregular heart beat
High blood pressure
Weak immunity
Ulcers
Kidney failure
Osteoporosis
Want to learn more about the long term effect of alcohol? Follow our Recovery Blog for inspiration on your path to recovery.