If you live anywhere in the Washington, DC area, you were probably more attuned to the Presidential election than the average American. You can't help it when you are living the area and are surrounded by politics. Politics bleeds its way into many conversations and affects the work of many of those we know and live near. It's a topic that some times is too hard to escape.  
Many Americans underwent some wild mood swings on election night and odds are you felt strongly as well.  There was a complete 180 with half of the country elated around 7 PM and the other half fairly resigned but by midnight, elation had turned to panic and resignation had turned to celebration.  These emotional twists have carried over since the election and continue to influence many around us.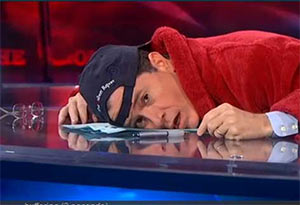 Either of these emotions and the wild swing that came that night can put someone recovering from a substance use disorder (commonly referred to as addiction) at risk of a relapse.  When we celebrate our winning team, either in politics or watching a winning season for the Redskins, we often do it with a group of friends and colleagues.  For many, this celebration includes alcohol or even drugs.  For someone in recovery, being overcome with joy and being in an environment with alcohol is a high-risk situation. 
Likewise, watching your team face defeat when they had all but won can be extremely depressing.  If someone in recovery has not developed excellent coping mechanisms for handling depressive feelings, then it is easy to turn back to the old ways of using alcohol or other substances to numb the pain. 
When mood swings hit, prior planning with your treatment support team will pay huge dividends. Relapse prevention plans are designed to help you weather the mood swings that come in life, regardless of which political party or sports team wins. It's hard for anyone to deal with the ups and down in life and it can be more challenging for those in recovery who tend to also have co-occurring diagnoses of bipolar disorder. Your recovery treatment team can help you develop plans to help address mood swings regardless of what is causing them.  
Mood swings come and go, political parties win and lose.  Don't let your sobriety be dependent on either of them.