Sober Homes have become a valuable tool in the treatment of substance use disorders.  They provide those in recovery a living situation in which they can allow their brains to heal from the effects of substances in a supportive, substance free environment.  If you are considering moving into a sober home, you might be asking yourself "How long can I stay?" or "How long do I have to stay?" 
Sober Living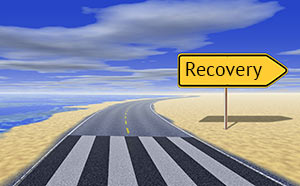 There is no standard length of stay or mandatory length of stay for most sober living environments.  Like many other aspects of substance use disorder treatment, lengths of stays are typically individualized.  
The Stages Of Sober Living
Depending on where you are in your recovery journey, you may fall under different stages of sober living. The different stages have unique characteristics, working for those in the stages. Read on to learn more about the stages.
Primary Recovery Living
Aquila Recovery homes have two stages of sober living.  Primary Recovery Living is characterized by being an active client of the intensive outpatient treatment program and:
Attending all group sessions, individual sessions, and specialty sessions (like 12 Step programs) as outlined in their Aquila Recovery treatment plan
Follow all Primary Living Home Standards
Attend a weekly house meeting
Actively engage in the community for a minimum of 20 hours a week, by;

Being gainfully employed
Actively seeking employment
Volunteering
Attending school
Independent Recovery Living
After meeting these expectations for a 3-4 month period, a resident can be considered for the second stage or Independent Recovery Living. For a resident to be considered an Independent Living candidate, they must meet the following requirements:
Complete a minimum of 90 days living as a Primary Recovery Home Resident, fully complying with all housing standards
Meet all individual treatment requirements as discussed and confirmed with one's primary Aquila Recovery clinician
Attend a minimum of two days per week at Aquila Recovery Clinic
Maintain consistent 20+ hour "work week" as an employee, volunteer, or formal student for no less than 30 days
Maintain a recovery accountability contact/partner relationship with someone who is outside of the Aquila Recovery eco-system
Get final approval from the Aquila Recovery Housing Director 
Speak To Aquila Recovery About Sober Living
The best way to determine how long you should stay in a sober living environment is to work with your treatment team to obtain an accurate assessment of your recovery and the risks of relapse that you face if you leave the home.  The good news is you are not alone, and Aquila Recovery has years of experience helping our clients make a successful transition from sober living back into their routine lives. Reach out today by phone at (202) 618-9125 or request a consultation online.