An intensive outpatient program (IOP) rehabilitation is a treatment option for those who are unable to take a long break from job or other responsibilities in order to seek treatment for drug or alcohol addiction.
There are several important topics to consider while choosing an IOP in order to be confident that you are choosing the best addiction treatment clinic for you. Consider the following characteristics when selecting an IOP (intensive outpatient treatment) clinic for either yourself or your loved one.
Before searching for an outpatient program, you must first honestly assess whether this level of care best meets your needs and requirements. Outpatient treatment programs are usually the last stage of a clinical care program which starts with medically supervised detox and progresses to residential rehab.
It is always recommended that men and women with a moderate or severe substance addiction issue first go to a residential rehab for one to three months before moving on to outpatient treatment. However, if you or a loved one is coping with a mild substance addiction with no substantial underlying issues, outpatient treatment may be an effective stand-alone treatment option.
Is Outpatient Therapy The Right Choice For Me?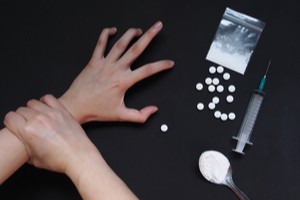 If you or a loved one is considering an outpatient treatment, it is critical to first determine whether this level of clinical care is the best option. If you meet the following criteria, outpatient treatment may be right for you:
You or a loved one recently completed an inpatient treatment program. Every treatment process should be multi-phased, and persons who complete an extended stay in drug and alcohol rehab should not simply return home. Continuing with a less intense degree of clinical care makes the transition back to full independence easier and reduces the risk of relapse.
You or a loved one is suffering from a mild substance addiction disease with no underlying mental health concerns, unresolved trauma, or chronic health problems. Following a catastrophic life-changing event, including the loss of a loved one, loss of a long-term career or a rough divorce, some people turn to drugs and alcohol. Outpatient treatment can be used as a stand-alone alternative if substance use is temporary and has a limited duration.
You or a loved one is responsible for dependents, is the sole caregiver for someone or has a job that cannot be put on hold for months at a time. Personal commitments or responsibilities may not be able to be neglected for the duration of a multi-phased recovery program. An outpatient program is an excellent choice if more flexibility is required; however, some level of treatment is still required.
What To Look For In Outpatient Addiction Treatment
Not all treatment programs are the same; when selecting an outpatient program look for some important factors. Consider the following criteria carefully, and contact Aquila Recovery Clinic if you have any additional questions.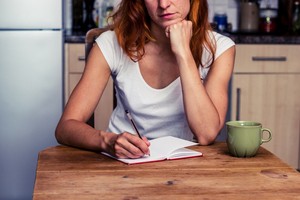 Look for a program that provides treatment tailored to your demographics.
Select a program that is licensed as well as accredited.
Speak with program alumni; these are the men and women who have successfully completed the program and been clean for a long time.
Select a program that includes a comprehensive clinical and therapeutic staff.
Seek out a program that employs a variety of evidence-based therapy methods.
Check to see if the program accepts your insurance or provides private or self-pay options.
Select a program that provides the specialized care you or a loved one requires.
At Aquila Recovery Clinic, we offer deeply integrated therapeutic and clinical care that addresses the physiological, emotional, mental and spiritual repercussions of active addiction. Individual and group treatment are available at least once a week, and group therapy is available every day the program meets.
Patients can openly share their own experiences and any hurdles they experience during the early recovery process while providing, and also receiving, peer support in a secure and friendly group setting. We feel that family involvement is critical, and we provide a variety of family-focused therapy options to ensure that everyone heals at the same time.
Relapse prevention requires a well-thought-out strategy for ongoing treatment. We assist our clients in developing a specific plan for long-term care, which typically involves participation in a 12-step program and continued individual counseling as clients learn to recognize their own strengths and weaknesses.
Contact Aquila Recovery Clinic Today
If you have any questions regarding how to properly choose the right intensive outpatient program, please don't hesitate to contact our team of professionals at Aquila Recovery Clinic. We are happy to answer any questions and address any concerns you may have about an Intensive Outpatient Program (IOP) and assist in any way we can.
The road to recovery can be a long and arduous journey that can be incredibly difficult to get through alone, but you do not have to. With the assistance of Aquila Recovery, you can find healing through recovery.