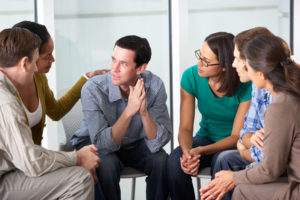 Going to an addiction recovery program is a huge step in the right direction for addressing dependence on drugs and alcohol. The road to recovery is a journey that lasts a lifetime, so after getting help, there's still work to do. Keeping a positive outlook and having aspirations for the future will aid you along the way.
Setting recovery goals will help you focus and encourage you to continue the choice of sobriety. When setting your goals, it's important that they do not set you up for failure. Making goals that are too lofty or over-ambitious can cause you to feel overwhelmed. Read on to find out how to set recovery goals after leaving your treatment program.
Set Aside Time For Reflection
When setting a goal, it needs to be something that is tangible and can be measured. Each goal requires a specified time frame to be accomplished, whether that's a few months or years. The goal needs to be something that will require work and effort on your part. A goal is different from a dream. The thoughts that you have, of things that you would like to have someday, are dreams.
It's nice to think about your dreams, but they can't be your goal. That's because dreams don't have a timeline, require effort, or need you to do anything to accomplish them. To determine what recovery goals to set, you should set aside time to reflect. Recovery is not a "one size fits all" approach. Your goals will be based on your background and experiences. Take this time to think about the things that are important to you.
Using the SMART Goal Method
Setting goals using the SMART approach has been found to be very successful in many areas of life, including recovery. Smart is an acronym that stands for:
Specific – Significant, simple
Measurable – Motivating
Achievable – Attainable
Relevant – Realistic, Results-based
Time-bound – time-based, time-limited
When you have decided on these goals, there are some actions you can take to improve your ability to reach your goal. First, write down all your goals. It's easy to keep track of them and makes it feel more "official".
Then take your goal and divide it into manageable steps that you can accomplish on a regular basis. This could be actions you must take on a daily, weekly, etc. basis. For example, if one of your goals is to get a new job, you could start by looking at ways to volunteer for opportunities that meet the skill set for the job you want.
Frame Goals to Positively
Your goals need to be framed positively and avoid negative language. Don't make goals like "stop drinking" or "never take drugs again". Your goals should focus on what you want to see happen versus what you don't want. Here are some examples of goals that are positively framed:
Go to follow-up outpatient counseling sessions
Stay physically, emotionally and spiritually healthy
Restore the positive relationships in my life
Find a recovery sponsor or join a local support group
What Could Block Progress or Tempt Relapses?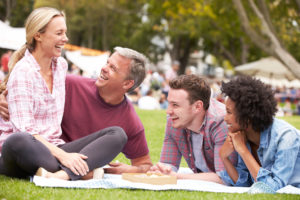 There are going to be things that may get in the way of you achieving your goals. Consider what those obstacles might be beforehand. Once you have identified them, figure out what you can do to remove them from your path.
For example, let's say that you have decided to join a local support group. The group meets on weekday evenings so you will have to leave your work earlier on those days to get there on time. You could come in earlier to work on those days that you have a meeting.
Use Daily Reminders of Your Progress
Sobriety can be a challenging journey so you need to celebrate everyday wins. Be sure to set up daily reminders to keep yourself engaged in your progress. It will keep you motivated to continue pushing for the results.
Get Support from Family, Friends, and Groups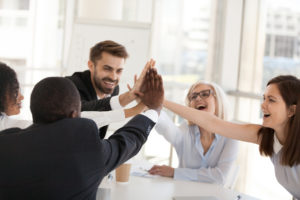 Having your family, friends, and groups involved in your goal setting will strengthen your relationships, making it easier for you to stay on your road to recovery. Get together with your loved ones to talk about what everyone's expectations are now that you're in recovery.
New rules need to be established now that your use of drugs and alcohol is over. When your loved ones communicate what their expectations are of you in a direct manner, it will also help support your recovery goals.
Talk with Addiction Recovery Experts
If you are ready to start the process of recovery from addiction, you don't have to do it alone. Aquila Recovery is here with our counselors who are committed to working with those who are suffering from addiction. Contact us today to start creating a path to a healthy and sober life.