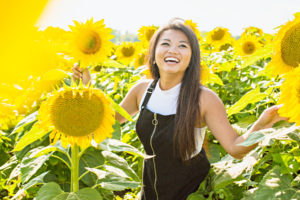 There are an estimated 164.8 million people in the United States who are aged 12 or older that have used a substance in the past month making it no surprise that there is a substance abuse problem in our society. When a person with a substance abuse problem has recognized that they need help, one option for help is to attend an intensive outpatient program. If you or a loved one wants to learn more about an intensive outpatient program, continue reading.
What Is An Intensive Outpatient Program?
There are specific programs designed to help an individual dealing with a substance abuse problem. An intensive outpatient program is one type of rehabilitation; called IOP for short, people who attend them will visit a treatment center several days a week.
Each session will typically last a few hours at a time and are usually held during the weekdays, in either the mornings or evenings. Typically, IOPs will have 9 hours or more of structured programming each week that is spread over three to five days. The total programming hours will vary depending on the client's specific needs. The minimum duration that is recommended for participation in an IOP is 90 days.
Compared to a standard outpatient program, an IOP is more time-intensive but does not require participants to live at the facility while they are receiving care as in an inpatient program. This makes them ideal for participants who have obligations such as work or family, making it difficult to attend an inpatient option.
What To Expect In IOPS For Substance Abuse
Prior to attending an IOP, a participant must be free of substances; undergoing a detox will allow the body to get rid of the traces of alcohol or drugs. It is important that a person have a clean system and a clear head before engaging in their treatment program. The majority of IOPs do not have detox services but they may refer you to a detox facility or hospital so that you can begin your detox.
At the beginning of an IOP, the participant will start with an assessment, after the assessment completion, they will then meet with a therapist who will share an individualized recovery program. This program is developed based on the results of the assessment and where the participant is within their recovery process. The weekly programming and schedule, including the number of hours and days per week, will be created. This schedule may be adjusted based on how the participant is progressing.
The primary component of most intensive outpatient programs is group therapy. During these sessions, participants will improve upon their communication skills, establish a support system with other participants, learn socialization skills without the use of substances, and more. Additional services that are often found in IOP services include individual counseling, case management, psychiatric screening, and medication management.
Cognitive Behavioral Therapy
The use of cognitive behavioral therapy is widely used for substance abuse treatment. As a form of psychological intervention, cognitive behavioral therapy focuses on improving one's mental health. This is accomplished by changing cognitive behaviors through the development of coping strategies to address their triggers.
IOPS uses cognitive behavioral therapy for several reasons as part of their programming. Attending CBT can be done on a short-term timeframe, which is ideal for the design of an IOP. CBT is based on treating the underlying emotional issues that are associated with substance abuse. It is effective in treating these problems and helping participants handle stressful situations more productively.
Sessions To Identify Motivation
Another common type of therapy received in IPOS is the use of motivational interviewing. These sessions are with a therapist who helps a participant understand why they hesitate to receive treatment and work through it. They will ask questions about how their substance abuse is making their life goals more challenging and showing them how to take responsibility for more effective behaviors.
Use Of The Matrix Model
Drawing on other approaches like CBT, the matrix model is used primarily for those who have addiction problems with stimulant drugs such as cocaine. A strong relationship between the client and therapist is established with the matrix model. The client is taught ways to effectively manage their time, practice techniques for the prevention of relapses, and become an active member of their community of peer support groups.
Learning The Principles Of The 12 Step Program
12-step programs such as Alcoholics Anonymous will typically hold meetings onsite at an IOP. This helps participants to learn about the 12-step program, start working on the steps and become a part of the local 12-step community. The steps are designed to be a guide, with each step providing a foundation of the next, to recovery.
Groups In An Intensive Outpatient Program
Meeting in groups is a primary approach to IOP treatments. It helps build a strong support system for individuals who are in similar situations. Some groups that are commonly found in IOPs are codependency support groups, family groups, process groups, and skill-building.
Reach Out To A Professional Addiction Recovery Center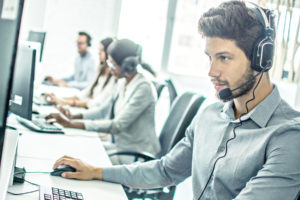 Aquila Recovery Center has intensive outpatient programs to help those suffering from substance abuse. Get in touch with us by calling 202.618.9125 or contact us online to talk about your situation and let us help you get started with the right treatment plan for you.
If you are ready to receive assistance on your road to addiction recovery, Aquila Recovery Clinic is here to help. Our Washington, DC addiction recovery center will combine individual and group therapy sessions to help you overcome a drug or alcohol addiction. Furthermore, our licensed therapists will develop techniques and solutions to help you transition back to your normal lifestyle.