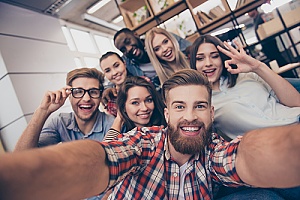 A lifestyle that doesn't include alcohol may feel impossible, particularly if you are used to attending social events where drinking is part of the experience. Life without alcohol is certainly an adjustment, but it is possible to complete your treatment program and have a healthy social life that doesn't include alcohol while you continue your recovery.
One of the common triggers for alcohol use and relapse is boredom and loneliness. Adjusting your activities to occupy your time can deter this from happening. Let's look at some new habits to create and how to recalibrate to a new, better normal.
How Alcohol Alters Your Brain Chemistry
Once alcohol enters your bloodstream, it begins to affect your brain. Excessive drinking creates changes in the brain because the liver is no longer able to filter the alcohol like it can for a healthy individual, leading to alcoholic liver disease among other problems.  In the short-term alcohol creates the following temporary effects on the brain:
Diminishment of inhibition

Mood changes and problems with concentration

Loss of memory

Loss of motor control including delayed reflexes

Drowsiness

Poor judgment

Problems with forming memories

Energy level changes
These effects are caused by a moderate level of alcohol consumption. Those who drink more heavily impair their liver's ability to filter alcohol out of their system which can lead to alcohol overdose. Symptoms of alcohol overdose include: 
Seizures, fainting

Vomiting

Heart rate slows down

Body temperature is lower than normal

Skin is clammy

Inability to stay awake

Gag reflect changes which increase the possibility of choking on vomit
Permanent brain damage can occur when a person is untreated for alcohol overdose. The risk of alcohol overdose increases as blood alcohol concentration increases.
Back to Normal: What it's Like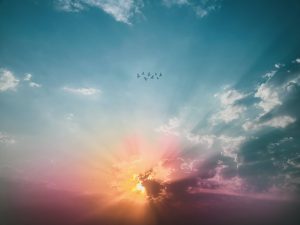 There are many benefits to life without alcohol. In the absence of the empty calories from alcohol, it may become easier to manage weight. 
Your ability to make decisions, learn new things and think creatively will be increased without alcohol. Being in control of your decisions will make your senses more alert. Rebuilding personal relationships and forming new connections can positively impact many areas of life.
Habits You Can Enjoy Without Alcohol
Here are some ideas for different activities that can also help enhance your well-being and health below.
Entertainment
Find a new favorite show, or marathon an old favorite

Go to an art exhibit

Learn a new dance like tap-dancing

Play cards or board games with friends or at a local store
Sports and Fitness
Go on bike rides in your neighborhood or on errands

Start meditation

Try out a form of yoga

Marathon training

Get a gym membership that allows you to go to classes (and really go)
Adventure
Take a day to visit the zoo

Visit a national park

Go fishing

Take up another outdoor activity like rock climbing or hiking

Go on a weekend camping trip
Build on your Relationships
Go on a road trip with a loved one

Make a surprise visit to someone you haven't seen in a while

Go shopping with your friends

Make plans to hang out with siblings

Go out to a restaurant with your parents
Learning and Growth
Meet with a recovery group on a regular basis

Try cooking a new dish

Take up gardening

Volunteer for a non-profit to help those who are less fortunate

Start a side business
Finding Something Better to Live for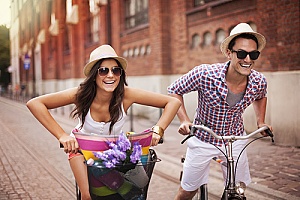 The road to sobriety isn't without its bumps. When you're trying out new activities, not all of them will end being things that you will end up enjoying. And that's perfectly ok.
Don't feel like you have to continue them. Find the things that bring out the best in your life in your new sobriety. Lean on your support systems like your family, friends and recovery group when you want to talk about your struggles. 
Talk to Aquila Recovery and Get Started
Are you or someone you love suffering from an alcohol problem? Aquila Recovery is here to help. Contact us today to learn more about a path to healthy, sober living free of substance abuse.