Do you suspect a loved one of yours may have an alcohol or substance abuse issue? Alcohol, illicit drugs, and prescription pharmaceuticals can all have a negative impact on everyone involved and generate stress. It might be difficult to spot indications of drug or alcohol abuse. Therefore, it's not always simple to respond to the red flag questions: What point does casual drinking become too much? Do drugs play a role in my loved one's changes?
A professional's judgment, however, cannot be replaced. It is undoubtedly simpler to see addiction symptoms if you know what to look for. As a result, you may get your loved one the assistance they require at a substance abuse facility as soon as possible.
How to Spot Addiction Symptoms
All facets of a person's life are impacted by addiction. If you're worried about a loved one who might have a substance use issue, keep an eye out for the symptoms in all facets of their life, including the psychological, relational, physical, and emotional ones.
Psychological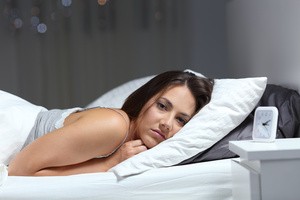 Due to the fact that using drugs or alcohol can have a significant negative impact on one's mental health. It can impair a person's capacity for rational thought and sound judgment. These psychological repercussions of addiction may show up in some of the following behaviors:
Changes in sleep habits
Confidence gain or confidence loss
Becoming too chatty or withdrawn
Talk about self-harm or suicide
Hallucinations
Emotional
An addiction's most noticeable symptom is emotional instability. The use of drugs and alcohol is frequently accompanied by unpredictable, erratic, and manic behavior. In addition to these potential indicators, your loved one may have a substance use problem if there is a noticeable change in their mental state:
Crying fits
Extreme hysteria
Verbal or physical abuse
Moodiness or worry
Irritability
Absentmindedness or disinterest
Defensiveness
Relationships
Although relationship addiction has genuine effects on the individual who is affected, it also has an impact on everyone around that person. Your loved one's relationships with others may change if they are struggling with substance abuse. Following are some relational indicators your loved one may display:
Abrasive arguments
A belief that everyday exchanges are provocations
Trouble having talks
A separation from long-standing partnerships
Isolation
Unexpected marriage issues
Persistently requesting money
Missing or skipping work or school
Physical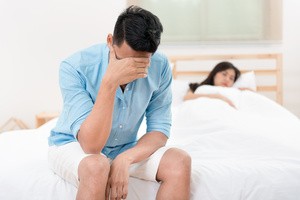 Although it is no secret that alcohol and drug addiction have negative bodily impacts, they can be more serious than you think. If your loved one is struggling with addiction, you might observe these bodily indicators in them:
Losing one's balance and stumbling
Decline in sexual performance
Stomach pain
Loss of weight
Runny nose or excessive sniffing
Unaccounted-for bruises and cuts
Bloodshot eyes and dilated pupils
If your loved one exhibits these symptoms, they may be struggling with addiction, but there are things you can do to help.
Paraphernalia
The following things could indicate that someone is using their home as a drug den if you visit them and you notice them:
Surfaces that may cut, such as mirrors or fragments of glass
Rolling papers
Razor blades
Pipes
Bongs
Syringes
Burnt spoons or bottle caps
Rolled-up currency
Lighters
Broken straws
Contaminated cotton swabs
Although not all drugs require the aforementioned accessories, these are some of the most popular for users. Medicine bottles are another thing you should be on the lookout for because they could be a sign that someone is abusing prescription medicines.
Finding Support for Your Loved One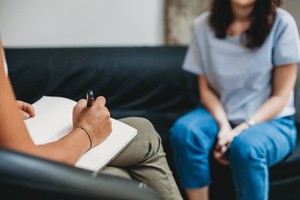 Drug use is possible without developing an addiction. That doesn't mean recreational drug use is acceptable or should be promoted, especially for people who are genetically predisposed to the condition, are at risk of developing mental health conditions, or are struggling financially. The proper course of treatment, including behavioral therapy and perhaps medication, can be used to treat substance misuse addiction. Attending addiction treatment facilities can save a person's life and change their outlook on life. We can at least assist them in opening the door towards a joyous and fruitful life of sobriety and recovery, even if their rehabilitation is not linear or perfect.
Aquila Recovery Clinic: A Permanent Focus on Treatment Improvement
At Aquila, we work hard to be the top outpatient rehab center for drug and alcohol abuse in Washington, DC, and the surrounding areas. We are dedicated to advancing alcohol and other substance addiction treatment techniques constantly.
Our outpatient clinic offers persons with alcohol or drug problems a cutting-edge and scientifically supported treatment option. We work to achieve better results by:
Assisting those who are having trouble with addictive substances early on.
Involving clients in non-aggressive therapies that help them create and adhere to personal wellness programs.
Supplying ongoing assistance for reestablishing family and community life.
Aquila provides outpatient addiction therapy in the evening.
If your loved one is combating issues associated with substance abuse problems, please don't hesitate to contact our highly trained, professional, and supportive team for more details and helpful information today. Schedule a free consultation on alcohol or other drug use issues, by speaking with your doctor or reaching out to us.