In December 2016 the 21st Century Cures Act was passed into law. The law is said to be wide ranging in its effects from improving the development and approval process for experimental treatments, reforming aspects of mental health law and to increasing funding for medical research. It allocates a massive $1 Billion in grants for states to boost treatment of opioid use disorders. Another $1.6 Billion was earmarked for research on "brain diseases."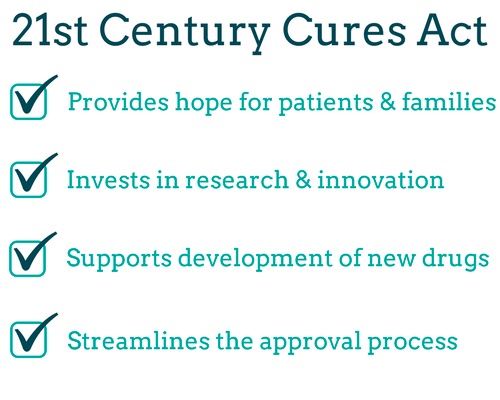 The increased research funding will help encourage the development of novel treatments for substance use disorders, commonly referred to as addictions. While there are currently effective medications and therapies for substance use disorders, many of these were discovered years ago. Also, some common "addictions" have no effective medications treatments at all. This increased funding will provide resources to target novel mechanisms and pathways of addictions. While we have made great strides in genomics and personalized medicine, these approaches have not been easily translated into substance use disorder treatments at this time.
While the research funding provides hope for the future, the massive grants to the states provides relief to those suffering from substance use disorders now. The funding is to be directed into increasing the availability of care and making that care more accessible to those in need.

How will the funding be allocated in the Washington DC metropolitan area remains to be seen, but increased resources are available.
The team at Aquila Recovery has been on the frontline of the opioid epidemic in our area and continues to provide the best evidence-based care to those in need. If you or a loved one is struggling with a substance use disorder, please reach out to our team to determine what resources are available to help you start on the road to recovery.