It might be difficult and draining to think about readjusting to life following an intensive outpatient program treatment. For an addict in treatment, it can also be daunting because finishing the program doesn't mean your road to recovery has ended.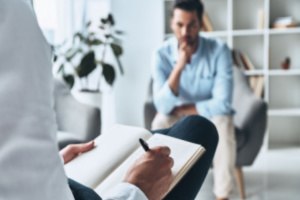 While some people leave rehab feeling strong and optimistic about the future, others could be afraid of relapsing when treatment is through. Most substance misuse treatment-focused programs are only offered for a few months.
Patients in the program start to learn how to digest life without the blur of alcohol and drugs through the aid of counselors. They learn coping mechanisms as part of the program so they can deal with decisions in the future without using drugs or alcohol. Learn more about how to make it easier to return to your normal life after treatment.
Plan Your Post-Treatment
You must have a strategy in place for when you arrive at your destination, whether it is your home or a sober living facility. As your outpatient treatment draws to a close, your therapist should be closely working with you to create a strategy to support your recovery.
The strategy should incorporate extra-program treatment that will aid an addict in continuing to advance rather than regress. A recovering addict must have a strong support structure. They will rely on their trustworthy support network of friends, family, and medical experts to help them keep their sobriety day by day. The strategy will also provide examples of how to maintain a healthy way of life.
You can keep maintaining your commitment to upholding your sobriety by doing things like exercising every day, meditating or journaling, or perhaps mastering a new hobby. Some former users' treatment plans call for the use of drugs to reduce urges.
Due to the fact that not every life crisis can be resolved in three months, counseling may be included in a post-treatment plan. Addicts in recovery must maintain regular meetings with someone who supports them in processing their emotions and thoughts. The treatment program will also include instructions on how the addict should handle circumstances that can provoke them to use.
The Importance of Support Groups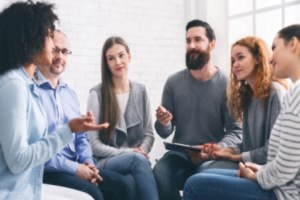 Most recovered addicts frequent support group meetings such as Narcotics Anonymous (NA) or Alcoholics Anonymous (AA) after rehabilitation programs. The individual works on each of the 12 separate stages of the process of healing with a sponsor.
Signing up for a support group like the ones mentioned above is highly recommended since you will be with other addicts in these programs and can speak openly without worrying about being judged. It relieves the pressure you could experience if you tried to express your emotions to family or friends. Additionally, a sponsor will also be able to catch any slip-ups that friends and family could miss.
Grow Your Circle Of Friends
While it may be comfortable and familiar to reestablish old friendships and hang out with old acquaintances, you should cultivate new sober pals as you acclimate to life after rehab. Your friends will assist you in avoiding situations and people who might irritate you or encourage you to use again.
Some addictions begin as a result of peers pressuring someone to start using. A recovered addict should therefore avoid such harmful peer pressure. Your new acquaintances can support you in maintaining your new lifestyle if you are honest with them about your past troubles.
Maintain Your Mental Health Work
Addiction is heavily influenced by mental health, and some addicts experience underlying psychological problems. A recovering alcoholic may experience anxiety and tension about the challenges they will encounter once they exit alcohol treatment. Focusing on creating a new, wholesome routine is crucial.
This habit could involve doing daily meditations and beginning the day with encouraging affirmations. It can also entail continuing your new fitness routine. Focusing on and being fixated on all of the unfavorable ideas running through your head is not a good way to work on your mental health. Finding a means to block out the chatter in your head and tell yourself that you really can accomplish this is essential. It is never too early to find a therapist if you find yourself becoming overcome by negativity.
Volunteer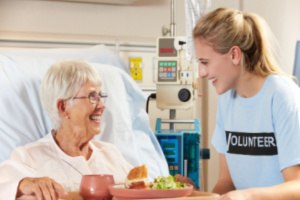 Sharing your experience with other people in recovery is a key component of the recovery process. You are assisting one another in this manner. Your prior difficulties and traumas could be helpful and enable another addict to understand you and what you've been through.
Locate a facility that will allow you the opportunity to volunteer once your program is over so you can keep helping others. Helping others will make you feel good, will keep you going, and help prevent thoughts of using.
Recognize The Relapse Warnings
Upwards of 85% of recovering addicts relapse and start abusing drugs and alcohol in their first year of sobriety. This in no way suggests that an outpatient program treatment wasn't successful. It simply implies that relearning to live is difficult and that not all of the warning signs may have been visible to you.
You will talk about your triggers and factors that leave you vulnerable to relapse before therapy is through. You should continue to keep an eye out for triggers after treatment to prevent relapse. Anything can serve as a trigger, and then once you allow the thought to take root in your brain, it is simple to relapse.
You Can Do This
We could all use some assistance, whether we have recently completed an intensive outpatient treatment or have been out of our program for some time. You must follow the aforementioned advice if you want to keep your sobriety.
For advice and details on maintaining sobriety and continuing the steps of therapy, get in touch with our knowledgeable, compassionate staff at Aquila Recovery Clinic today.