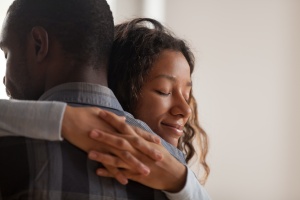 Addiction is so damaging because its effects extend beyond the individual engaging in substance abuse. It also causes significant trauma to family members who have to live with an addict. Family recovery programs seek to give a voice to the family members of someone suffering from addiction. It helps them to understand addiction and what they can do to support a loved one as they journey along their path to recovery. It is strongly recommended that families seek a dedicated family therapy program to give their family member the best possible chance of leaving behind the life of addiction.
Definition Of A Family Recovery Program
When an individual experiences addiction, it can have severe emotional impacts on their families. A family recovery program invites close family members to play an active role within a patient's addiction treatment program. Not only is this helpful for the patient, but it is also helpful for family members who may be struggling with their own traumas borne out of a loved one's addiction.
The Substance Abuse and Mental Health Services Administration highly recommends incorporating family therapy into substance abuse counseling as the evidence shows it can have tremendous benefits for all involved.
Main Goals Of A Family Recovery Program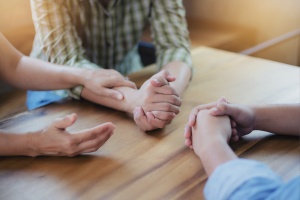 Confronting addiction alone rarely succeeds; for example, the Mayo Clinic revealed only about 5% of people who want to quit smoking manage it successfully through the 'cold turkey' method. When attempting to quit cold turkey with hard drugs, this can put the addict's life at risk.
A family recovery program is just one of the ways in which people can confront their addiction with the support of others. Joining together with a reputable recovery clinic and a network of supportive loved ones can drastically increase the chances of overcoming an addiction.
Helps Family Members Understand How Addiction Affects Them
Family members may not be indulging in substance abuse, but the activities of a loved one still has an impact on them. A spouse may feel ashamed and/or neglected, a parent may be riddled with guilt and a child could be experiencing trauma which may impact them in later life.
Family therapy aims to give family members a voice, helping them comprehend how addiction has impacted them. Therapists with the family members of addicts to provide the tools they need to overcome the trauma of addiction and improve their relationships.
Improve Communication Between Family Members
The heart of addiction treatment is a willingness to communicate openly and honestly. Even the best treatment program cannot help an addict who is unwilling to communicate. Lies are at the core of any addiction and until everyone is willing to be honest there will be no progress toward a clean and sober lifestyle.
This extends to family members too; both addicts and their families often lie to each other and practice avoidance to put off confronting hard truths. Family therapy seeks to open up these lines of communication to allow everyone the opportunity to be heard. Improving communication and promoting an environment of honesty should be one of the first goals of any family therapy program.
Provide Tools For Improving Family Relationships
Family relationships are heavily impacted by addiction. In particularly severe cases of addiction, families may also be inadvertently enabling the addict by purchasing alcohol or drugs on their behalf. This often occurs because family members wish to avoid conflict. They want to avoid confronting the addiction tearing the family apart.
Family therapy provides tools to help addicts confront the reality of addiction as a family. One of the main goals of a therapist will be to restore a healthy family structure as part of a sober household. This may take considerable time, particularly if addiction is long-term and a family has a long history of dysfunction. Ultimately, the most important tool families will receive is education.
Understand Family Risk Factors and Prevent Them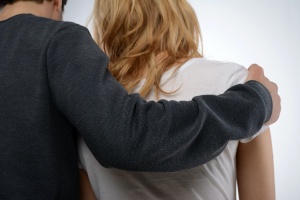 There is strong evidence demonstrating that addiction is compounded by a range of family risk factors. Children who grow up in dysfunctional households, or who have parents who are addicts, are significantly more likely to experience mental health problems and addiction in later life, according to Current Drug Abuse Reviews. Families seeking to avoid conflict may even enable addicts by purchasing or turning a blind eye to drugs and alcohol.
Family therapy seeks to identify family risk factors and provide comprehensive plans for how to prevent them. Plans must be tailored to each family because risk factors may be rooted in significantly traumatic events which will be specific to each family. Overcoming identified family risk factors is critical to creating a sober, healthy household to which a patient in treatment may return.
Reach Out To A Knowledgeable Addiction Recovery Clinic Today About Our Family Recovery Program
Overcoming addiction is a group effort. Involving family members can significantly increase the chances of maintaining long-term sobriety.
Aquila Recovery Clinic encourages all its patients to engage in a family therapy program. The goal is to help repair broken relationships, gain the support of loved ones and create a sober household. Get in touch with the Aquila Recovery Clinic to find out more about their family recovery programs.