For those who are suffering from substance abuse, and their loved ones, looking for ways to help them overcome addiction one method is participation in an intensive outpatient program. 
Intensive outpatient programs are another form of substance abuse rehabilitation where patients go to a treatment center several days during the week, typically requiring a few hours during each visit. This enables them to attend their sessions and return to their daily life. Participants don't live at the facility, unlike inpatient programs. 
There isn't a requirement for undergoing detox or medical supervision which is found with traditional outpatient programs. Patients help themselves avoid relapse by building strong connections between their therapists and the others who are participating in the program.
Who Are Intensive Outpatient Programs For?
Many people can find inpatient programs challenging whether they are at a hospital, clinic, or other types of facility. It's not always possible for a person to commit to entering into a full-time treatment center where they aren't able to leave until treatment is complete. They often have work or family commitments that don't allow them to leave their lives for a period of time.
A candidate for intensive outpatient care should not have health conditions that require medical assistance. Their level of addiction should generally be less severe and their mental health issues are minor in nature. 
Ideally, these people have safe home environments they can return to during their intensive outpatient program. That includes having a support system of friends and family who can encourage their recovery efforts. People who don't live with others who use drugs or alcohol may also be good candidates for intensive outpatient programs.
Types Of Therapies Used In An Intensive Outpatient Program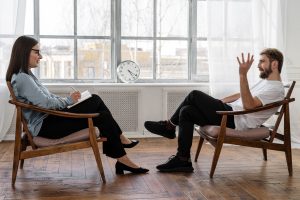 Intensive outpatient patients receive a mix of individual and group sessions throughout the week. These sessions will incorporate support, counseling and abuse prevention education to treat the patient. 
As the patients show improvement and growth towards recovery, their time spent in therapy begins to decrease.  There are several types of therapies that are used for patients in an intensive outpatient program. Common therapies include:
Cognitive Behavioral Therapy
Cognitive behavioral therapy has been found to be effective for many of those who are suffering from psychological problems. Patients have been more responsive to CBT over other forms of treatment for a variety of disorders. With addiction, it's clearly a pattern of behavior that the person wants to change, yet continues to do over and over again. 
The conflict between what someone wants to do versus what they actually do is explored with CBT. These addictive behaviors are caused by incorrect thoughts and the subsequent negative feelings they cause. Changing those patterns of thought by looking at the situation more really helps to break this cycle.
Individual Therapy
A patient may participate in individual therapy if available during the intensive outpatient program. Once the program is completed, they meet with the therapist to discuss the next steps in their treatment. Depending on their situation, it might be recommended that they attend weekly meetings individually with a psychologist or therapist.
Integrated Care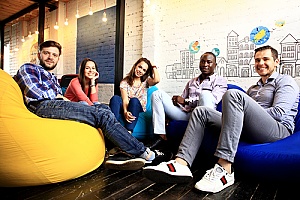 Those who have suffered from substance disorders tend to have chronic illnesses including diabetes, obesity, hypertension. Their health is further declined due to poor nutrition, low physical activity, and other factors in addition to their substance abuse. 
Integrated care has the goal of achieving better patient care by using a well-coordinated set of services. It combines methods, models, and processes to bring about this improved care. Intensive outpatient programs use an integrated care system to improve the mental and physical needs of their patients.
Trauma Informed Care
Addiction often stems from experience or a history of sexual, physical, or emotional abuse. A trauma informed care approach assumes that the person is very likely to have the presence of trauma in their life.  Intensive outpatient programs generally have an organizational culture that emphasizes the understanding, respect and responding appropriately to those in their care who have the effects of trauma.
Speak To An Experienced Addiction Recovery Center
The road to recovery from addiction is a difficult path to take on your own. Getting support with professional help gives those struggling the best chances of success. Aquila Recovery can help support you or a loved one who is suffering from addiction. Contact Aquila Recovery today to get started on your path to a healthy recovery by calling 202.618.9125 or contacting us online.