Sober living environments, often referred to as "Sober Homes," are increasingly becoming part of the recovery process for those struggling with addictions. "Sober Living Homes (SLHs) can be used as housing referrals after inpatient treatment, while clients attend outpatient treatment, after incarceration, or as an alternative to treatment, they have been understudied and underutilized."
Sober Living Homes
Sober homes provide many advantages, yet one question that is frequently asked about them is, "Will I receive treatment in a sober home?"  While this may seem like a simple question, it can lead to great confusion if what "treatment" means is not clearly understood.  It is helpful to break "treatment" into two concepts: services and medical treatment.  Services are the basic elements that almost all sober homes provide.  Medical treatments are psychological and biological therapies that are used to help those struggling with substance use disorders.
Services In Sober Living Homes
When you are looking at different sober living environments you can expect them to provide the following "services":
Substance free home

House manager

Peer support with others at different stages of addiction recovery

Structured environment providing opportunities to slowly implement recovery skills into activities of daily living

12 step meeting attendance with sponsorship as a condition of occupancy, which is consistent with the sober living philosophy of peer support for recovery is associated with better outcome for people struggling from a substance use disorder.
Treatment In Sober Living Homes
"Medical treatment" is more commonly what people refer to when they think of "treatment."
Biological therapies:

Psychological therapies:

Motivational Interviewing

Group psychotherapy

Cognitive behavioral therapy

Process groups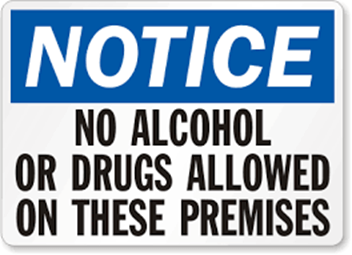 Outpatient Treatment Programs
Ideally, when choosing a sober living home it is best to choose one affiliated with an intensive outpatient treatment program. In doing so, you can rest assured that careful and meticulous planning has gone into the development of each phase of the program. Accordingly to Polici, persons struggling with a substance use disorder did better when they spent a period of time in a sober living home that was affiliated with an intensive outpatient treatment facility. He explained residents made significant improvements in multiple areas of functioning. 
Addiction strips away all that you once were.  A supportive recovery program that incorporates a sober living stay, provides you with the opportunity to rebuild psychically, psychologically and spiritually. During your stay in a sober living home you will have the chance to be successful in many daily living activities that once posed a great challenge.  Having the opportunity to be successful in a sober living environment will help you to develop confidence in your new sober self. As a result you can emerge from your journey with a sense of pride and accomplishment. With that new sense of self, you are more likely to be successful in your recovery journey. 
Seek Out Treatment With Aquila Recovery
At Aquila Recovery Homes, you can expect that no phase of your recovery journey has been overlooked. Aquila's homes are directy linked to their NAATP accredited outpatient treatment program. The homes are managed by an Aquila Recovery team member who is knowledgeable, compassionate, and committed to assisting you bridge the gap between your outpatient treatment program and your residential setting. 
Aquila's Recovery Homes: 
Provide critical support for individuals with addiction illness

Help hold patients accountable for the choices they make

Prepare those suffering from addiction for long-term success
Start Your Recovery Journey Today
A recovery home environment is not an escape from life, but a practical sojourn for many who desire a firm foundation for their recovery path. If you or your loved one is considering an outpatient treatment program that includes a Sober Living Environment please contact Aquila Recovery for more information. Reach out today by phone at (202) 618-9125 or send in a consultation request online.