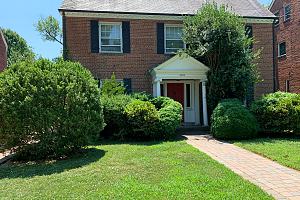 When going through an intensive outpatient program in DC, it can be very beneficial to be surrounded by those going through the program as well. When patients are surrounded by those going through the same process as them, it can help to decrease any feelings of loneliness along the journey. The addiction recovery journey can sometimes be a difficult path to follow, but with the proper support system, you can be sure to increase your chances of success. Aquila offers intensive outpatient program housing in DC for clients enrolled and who are in need of a supportive environment to stay in.
Intensive Outpatient Program Housing
In order to keep those in an intensive recovery process on the right path, Aquila Recovery offers housing as an option during the intensive outpatient program in DC. This housing allows for patients to be surrounded by those with the same goals of recovery in mind and helps to provide motivation along the way. Aquila is proud to offer this option to those on their path to recovery and works to offer patients every tool possible to aid them in their journey.
How Does Intensive Outpatient Program Housing Work?
During the recovery journey, having a set routine is one of the keys to success. Staying in housing during an intensive outpatient program allows for a routine to be followed with ease, and clients are able to receive all support necessary. At Aquila Recovery, our housing option available during intensive treatment is offered to those who are in need of a calming environment during their recovery.
Our housing staff goes to great lengths to ensure all housing clients receive everything they need for an addiction-free life. By providing this, they help patients to maintain a happy, fulfilling sober existence. In housing for the intensive outpatient program, participants are held accountable for their recovery. The housing staff helps to promote a safe, healthy, and sober environment for all clients to ensure a prospering recovery journey.
The Aquila Recovery Home In Washington, DC
The Aquila Recovery Home is located in Friendship Heights, Washington D.C., closely located to our clinical office. This allows the adult male patients who receive treatment at Aquila Recovery Clinic an easy commute to our building. The housing is fully furnished and maintained, equipped with wifi, household supplies, outdoor grilling spaces, flat-screen TVs, and has all the comforts one could need. The home has a family-style setup, residents will share common areas such as living rooms and kitchens. The kitchen has ample space and allows for numerous clients to cook for themselves. Each client will have their own room. The housing in the intensive outpatient program also includes a monthly gym membership at Crunch Fitness for all housing clients. This gym is located right down the block, a conveniently short distance.
Start Your Journey With Aquila Recovery For Intensive Outpatient Program In DC
Recovery doesn't have to be walked alone. When those battling addictions come together and heal in one place, it allows for shared strength among the group to push forward. At Aquila Recovery, we offer housing during our intensive outpatient program in DC. We are the only facility in the D.C. area that offers housing with intensive outpatient programs with housing. This housing helps to motivate those on your recovery journey to stick to their goals while having the utmost support along the way. Don't let addiction take the wheel, take back control, and start your journey today. Reach out to the knowledgeable addiction specialists at Aquila Recovery by calling (202) 618-9125 or by requesting a consultation online today.