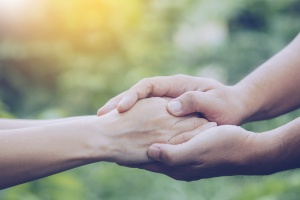 A rehabilitation facility helps patients improve their physical, mental and cognitive health and overcome the dependency on certain drugs, or overcome mental health complications through therapy, medical treatment, and other methods of care. Choosing the right rehab center is important; the following are 10 rehab centers in DC to consider if you or a loved one are battling with addiction or mental health concerns.
1. Aquila Recovery Clinic
Aquila Recovery Clinic focuses on the root cause of the patient's drug use. Each patient with Aquila receives an individualized treatment plan that includes outpatient care combined with partial hospitalization (if necessary). They provide mental health and medical assistance for a range of addiction types, including addiction to alcohol and opioids, in addition to treating mental health complications. Aquila Recovery Clinic accepts private health insurance.
2. Kolmac Outpatient Recovery Centers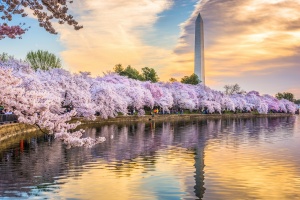 This rehab center assists patients who are struggling with alcohol and drug use. They are particularly helpful among patients who are going through a detoxification. They also offer long-term assistance and can schedule sessions around the school and work schedule of their patients. They accept TRICARE for uniformed service members and can assist with PTSD as well as addiction.
3. Salvation Army Harbor Light Center
Salvation Army Harbor Light Center takes a unique approach to drug and alcohol addiction treatment. They are a Christian organization that focuses on helping the patient develop their relationship with God; this may not be desirable for those who do not practice the Christian faith. They offer individual therapy, group counseling sessions and more. This facility accepts Medicaid.
4. Behavioral Health Group
Behavioral Health Group is located on Good Hope Rd. SE in Washington D.C. They specialize in opioid addiction and accept various types of government-issued health insurance policies, including Medicare, Medicaid and state insurance. While they may also treat other types of addictions, they primarily treat adults with opioid use disorder.
5. Samaritan Inns
Samaritan Inns uses a more detailed process for their rehabilitation. Their process involves education, nutrition, exercise and sleep, in addition to their 12-step program. They treat patients of all ages and offer both inpatient and outpatient services. Samaritan Inns has a 28-day program that is specifically for adults as well.
6. The Calvin Rolark Center
The Calvin Rolark Center has operated in the D.C. area since 1970. While they accept all patients, they focus their services largely toward the African American communities. Although they historically have offered inpatient services to a much larger extent than outpatient, they have shifted to offering more outpatient services due to the COVID-19 pandemic.
7. Tenley Addiction Recovery
Tenly Addiction Recovery specializes in addiction treatment and rehabilitation, but they also offer a range of other services such as couples therapy and family counseling. Tenley Addiction Recovery also is known for treating college-age patients. In addition to ensuring patients get the necessary medical attention they need, Tenley Addiction Recovery focuses on lifestyle changes, nutrition and other factors involved with recovery as well.
8. Circles of Hope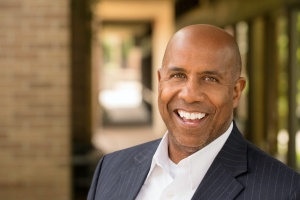 Circles of Hope offers psychotherapy and other common services that are considered successful for drug and alcohol addiction recovery. They have an established reputation in the D.C. area and treat patients of all ages. Their services extend beyond rehabilitation for drug and alcohol abuse; they can also treat PTSD and other mental health disorders. Circles of Hope accepts Medicare, Medicaid and TRICARE.
9. Clean and Sober Street
Clean and Sober Street has offered rehabilitation services in the D.C. area for more than thirty years. They offer long-term outpatient and inpatient services. Their patients are required to stay at least 30 days for inpatient programs and offer three-month (or longer) programs for outpatient services. They first focus on detoxification before progressing into the second stage of learning to cope daily, which may involve art therapy, physical exercise and other healthy practices and lifestyle changes. Lastly, they assist their patients as they begin to rejoin their communities.
10. Caron Treatment Centers
Caron Treatment Centers focuses less on detoxification and more on patients who are already past the initial stages of rehabilitation. They offer monthly support groups and meetings to assist patients with staying sober long-term. They also work with many young adults and teenagers, along with running a student assistance program to help children prevent developing a drug or alcohol addiction.
Connect Rehab Centers In DC, Like Aquila Recovery Clinic Today
If you or a loved one is struggling with an addiction or mental health concerns, then reach out to rehab centers in dc at Aquila Recovery Clinic. We genuinely enjoy helping individuals in D.C. and the surrounding areas find long-term relief, and accept private health insurance. While we are there to help through every step of recovery, it is up to you to take the very first step and give us a call today.