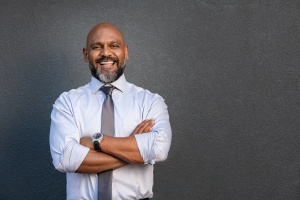 Everyone deserves to live a happy and healthy life, free from the burdens of addiction and mental health concerns. For those who struggle with drug or alcohol addiction, mental stress, PTSD or other issues that affect daily life, individual therapy offers a way to get the care and support you need. Knowing what to expect during individual therapy can help you feel confident before your first visit. This review discusses individual therapy, highlighting what you can expect on the first visit and follow-up visits.
What Is Individual Therapy?
Individual therapy is counseling that takes place between the patient and the therapist; each session is personalized for the patient. The reasons patients choose individual therapy may include handling with life issues, recovering from drug addiction or coping with mental health disorders such as depression, anxiety or PTSD. Individual therapy may also be referred to as talk therapy, psychotherapy and psychosocial therapy.
What Happens During Individual Therapy?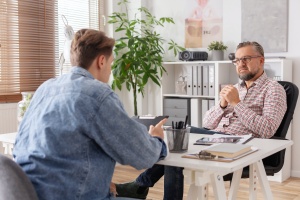 Each therapy session is unique. There are different types of individual therapy that the therapist may recommend, depending on the reason for therapy, the symptoms and the patient's willingness to open up during each session. The length of treatment also varies depending on the patient's needs for treatment. The following highlights what you or a loved one can expect from the first therapy session and following visits.
What To Expect On The First Visit
The first visit will be for the patient and the therapist to get to know one another better. Questions may be asked regarding previous medical history, symptoms and the patient's goals to achieve from treatment. The length of treatment may also be discussed. Possible types of therapy may be discussed during the first visit. At the end of the visit, the therapist may provide a small assignment for the patient to do between visits (think of it as homework). The patient is also encouraged to ask any questions or voice any concerns they have before they begin individual therapy.
Types Of Individual Therapy Treatment
One of the most notable decisions the therapist will make based on the first visit is the type of individual therapy that may work best. The most notable types of therapy include:
Cognitive therapy (CBT)
Person-centered therapy
Psychoanalytic therapy
The focus in each type of individual therapy is to deal with mental health concerns and behaviors. The goal is for the patient to learn to cope, develop and achieve emotional self-regulation. Many therapy centers also offer different forms of group therapy. This could include family therapy or therapy with peers. Of course, this would be entirely up to the patient and it is not required if the patient is most comfortable with therapy.
How Many Visits You Can Expect
Individual therapy means that every patient is unique and there is no set number of visits. Some patients only require a few visits, whereas the visits may be indefinite for others. However, there are some contributing factors to determine how many therapy sessions may be necessary to achieve the patient's goals. Some of these factors include:
The underlying issues
The type of therapy
The frequency of visits
The treatment goals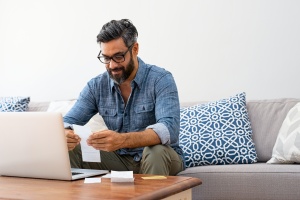 Depending on the issues, ongoing sessions may be recommended even after the patient improves. Insurance plans may also be considered when determining how many sessions there will be; insurance limitations will be addressed at the beginning of the process.
Preparing For Your First Therapy Session
You can prepare for your first therapy session by preparing a list of questions you would like to ask the therapist. Some concerns may be related to the confidentiality of treatment, the length of each session or what to expect during specific types of therapy. It is also helpful to review your medical history and document the symptoms you experience. The therapist will also discuss what you hope to gain from therapy, so spending some time answering this question before your first visit is helpful as well.
Who Should Consider Individual Therapy?
Anyone who is recovering from drug addiction, alcohol addiction, depression, post-traumatic stress, anxiety, severe life changes or another mental health concern should consider how therapy can benefit them. Individual therapy is often preferable among those who are not as comfortable in group therapy sessions. However, the therapist may work towards peer counseling, family therapy and other forms of group counseling as the patient improves and feels more comfortable.
Contact Aquila Recovery Clinic Today For Individual Therapy
You can learn more about therapy and schedule a first visit with our team today. Our professional and experienced team is dedicated to helping our patients achieve better mental and physical health. If you or a loved one is recovering from drug addiction, depression or another mental health issue, then do not hesitate to reach out today to get the path to recovery started.