Have you ever given your own self-talk throughout your recovery process any thought? If so, you may have noticed that certain thoughts can occasionally be negative and destructive. Even though having negative thoughts is frequent, doing so can still be difficult and a barrier to rehabilitation. It's important to have positive affirmations during your recovery to promote a healthy mindset.
Fortunately, there are techniques to improve your self-talk, including the use of encouraging statements. We'll discuss the significance of affirmations in the paragraphs below, along with 15 mantras for self-improvement in recovery.
The Difference Sober Affirmations Can Make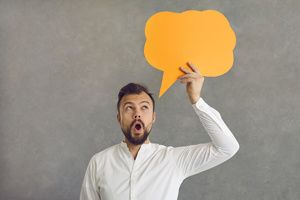 Dealing with negative thoughts is normal during alcohol use disorder rehabilitation (or any addiction). You can particularly battle with self-stigma, doubt, or poor self-confidence toward the future and oneself. Recovery affirmations may be useful in situations like this.
But what do affirmations actually mean? Simply put, they are phrases or words that can guide your thinking in a more positive direction. They can help you feel better about yourself, feel less stressed, and control your emotions.
They can be beneficial by:
Transforming your unfavorable beliefs into favorable ones.
Reminding yourself that you are competent and deserving.
Changing your subconscious thinking to change how you will act in the future.
Changing the way you now feel about your life.
Positive Affirmations: The Science of Recovery
At first, affirmations seem weird, but research demonstrates how effective they can be. A recent study indicated that practicing self-affirmation benefited participants' working memory and inhibition-two executive function-related skills.
Positive affirmations were proven to aid people in embracing health-related information, intending to change, and enhancing their future behavior. According to one idea, affirmations positively impact certain neurological pathways, altering how our brains interpret and respond to the environment.
Positive Phrases in Mental Healthcare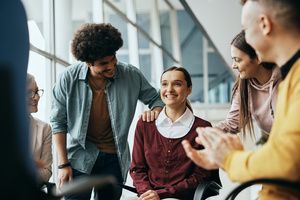 Although confronting and altering negative self-talk may seem like a fresh concept, it has been around for a while. In some settings for mental treatment, it's been an effective practice.
One scenario where therapists assist patients in changing their unfavorable views is cognitive behavioral therapy (CBT). CBT's objective is to change negative, unrealistic, and harmful thoughts (or cognitive distortions) in favor of constructive, realistic, and beneficial ones.
Affirmations, diary prompts, and dialogue can all be used to achieve this. Overall, this kind of therapy is beneficial for various issues relating to mental health, demonstrating how influential our ideas can be.
15 Affirmations that Will Help You Recover
Here are 15 affirmations to assist you in changing your perspective and remaining optimistic when sober.
Anything I set my mind to, I can achieve.
Every day, I make tiny improvements to my life.
I accept responsibility for my previous errors.
Alcohol is not necessary for my happiness.
I have faith in my capacity to accomplish my goals.
I can handle my current challenges because they aren't too huge for me.
The present moment is when peace can be discovered. No need for me to seek elsewhere.
I already possess everything I require to be content.
I'm recovering.
I allow myself the time and space to compassionately process my emotions.
Being alive is beautiful.
I have the fortitude to endure discomfort.
Relationships that support my rehabilitation and pull me up are my top priorities.
I am comfortable enough to interact and be open with the individuals in my life.
I now have the opportunity to lead the life I deserve, thanks to my rehabilitation.
The Role of Affirmations in Recovery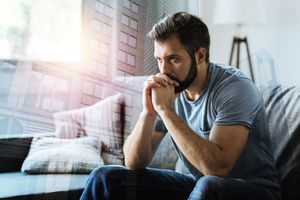 Words can alter our perception of a particular reality, especially when considering addiction recovery. If something is repeated often enough, even if you lack the incentive to believe it, you might eventually begin to do so. Remind yourself or a loved one that recovery is both feasible and merited. You deserve to have a fulfilling life.
Affirmations go beyond wishful thinking about your surroundings. Instead, they are strong declarations that spark change. Anxiety, remorse, and regret are just a few unfavorable feelings that addiction can trigger in a person. These sentiments can overpower a person, driving them to relapse since they don't believe anything else will help them get over them. They may believe that quitting is too tough or that using drugs or alcohol makes it easier for them to cope with upsetting feelings and thoughts.
Positive ideas can lift you or a loved one back up, just as negatively-focused thoughts can do the opposite. It's not always simple, and positive affirmations will present some difficulties, but just telling yourself that you can achieve something is a big step in the right direction.
The Verdict on Recovery Through Positive Affirmations
Your feelings, behaviors, and worldview are all influenced by your thoughts and beliefs. Affirmations for recovery are so effective because of this. Even when you don't feel strong, they can help you change your perspective and remind you that you are.
To get things going, you can attempt a few recovery affirmations mentioned in this piece. Or you may list special affirmations related to you, your difficulties, and the things you want to change. You might be shocked to see the impact they can make after putting them into practice for a long time.