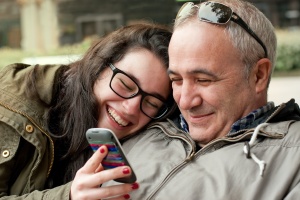 Confronting addiction is a brave step to take; however, a desire to quit is only the first step. Unfortunately, according to the National Institute on Drug Abuse, 40-60% of substance abusers will relapse at least once. Patients who quit successfully do so because of their commitment to treatment and a loving support network built up around them. Family recovery program give the families of addicts a voice.
They build and strengthen strong bonds between family members through honesty and compassion. Engaging in a family recovery program enables families to open up to each other and to provide those vital support channels after inpatient addiction treatment has concluded. The benefits of family therapy are wide and far reaching. Patients and their families are advised to contemplate the benefits of family recovery program when embarking on a journey to sobriety.
What Is A Family Recovery Program?
A family recovery program may take place either as a supplement to inpatient addiction treatment or as a separate form of therapy entirely.
Family recovery invites family members to be open and honest about their feelings. Addiction often causes trauma in the people closest to the addict. Family recovery programs give patients and their families the tools they need to limit familial risk factors, rebuild relationships and create a healthy, sober household.
Top Benefits Of A Family Recovery Program
A family recovery program are wide ranging and will be tailored to the needs of the family. It is not uncommon for addiction to surface due to the dynamics of the family structure. Family therapy not only aims to prevent future dysfunction but also resolve past dysfunction. Successful family recovery programs will lead to a stronger, more loving family unit.
Sets Healthy Boundaries For All Family Members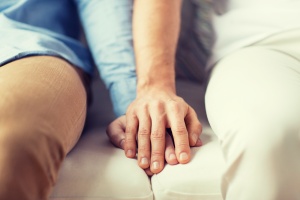 A lack of boundaries is a common problem among family units from harsh discipline to enabling. An authoritarian parent may do what they do out of love, but they may be inadvertently creating dysfunction.
Family therapy will enable families to set healthy boundaries when supporting a family member struggling with addiction. This will include learning not to enable self-destructive behaviors, allowing each other to be transparent and honest and eliminating behaviors which may be construed as manipulative and/or abusive.
Families Learn To Communicate Better
It is simply impossible to resolve a problem without talking about it; the lack of communication undermines familial bonds. It may lead to assumptions and lies, which can make a problem significantly worse. Lying and dishonesty are both characteristics of addiction. It often stems from denial, but an unwillingness to communicate compounds the problem.
Family recovery therapy encourages healthy and honest communication, even when it is difficult. Families learn how to communicate their feelings and how to listen to what others are saying. By working out problems as a family, everyone feels acknowledged and supported during the addiction recovery process.
Families Receive Guidance From Licensed Professionals
Perhaps the most significant benefit of family recovery is that families receive an education. There are a variety of urban myths surrounding substance abuse and the reasons for addiction. Families will receive comprehensive, tailored guidance from licensed professionals on what addiction is, how it can be treated and what they need to do to support their loved one.
Additionally, licensed counselors also play a role in resurrecting relationships in a state of disrepair. Familial breakdown may not be the cause of someone's addiction, but it increases the chances of relapse. Families who engage with the process will have the resources to confront potentially distressing situations with love and support.
Recognizing The Signs of Relapse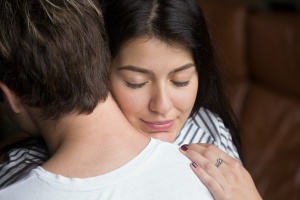 It is important to understand that relapse is a very real possibility and does not mean someone has failed. It is a momentary lapse and does not become an obstacle to sobriety.
However, families have a significant role to serve in preventing relapses. A family recovery program teach all family members how to recognize the signs a relapse may be imminent. They will learn how to recognize the warning signs and what they can do to pull their loved one back from the brink.
Even if a relapse does eventually happen, a family that can quickly spring into action will limit the damage caused by that relapse and enable the addict to climb back on the wagon. This is especially important after inpatient addiction treatment has concluded and patients return to their communities.
Reach Out To A Knowledgeable Addiction Recovery Clinic Today About Their Family Recovery Program
Battling addiction alone has an extremely small chance of success. Successful treatment recovery requires patients to build a strong support network around them. Family recovery therapy is key to doing just that.
You are not only helping yourself, but also your family, to overcome the difficulties of living with someone who has a substance abuse problem.
Reach out to the professionals at Aquila Recovery Clinic and find out more about their comprehensive family recovery programs.