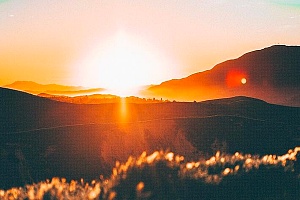 Sober Living Homes are group and community living as a part of treatment for substance use disorders. Research has found improved outcomes for those in addiction recovery when a sober living home is part of their treatment plan.  These houses are safe havens established to help people in recovery stay sober throughout their stay, together with other people who understand their struggle. We've written about the what to expect of sober homes before, but to briefly recap sober homes generally provide:
 A substance free home
 Peer support with others at different stages of addiction recovery
 Structured environment providing opportunities to slowly implement recovery skills into activities of daily living
 12 step meeting attendance with sponsorship as a condition of occupancy, which is consistent with the sober living philosophy of peer support for recovery is associated with better outcome for people struggling from a substance use disorder.
But what are the advantages of Sober Living Homes as part of your recovery journey?
Community
Addiction often takes away all that you once had and it's important to have a community around you during the recovery process. Some don't have that support, but this is where sober living homes come into play. Providing a judgment-free space, with people on similar recovery journeys and rules for accountability, is a great way to establish community and help you to recover psychically, psychologically, spiritually, and in every way you need.
A Chance to Rebuild
During your stay in a sober living home, you're often given the opportunity to take part in day-to-day tasks and chores – success in this gives you the chance to regain control of your life and realize that you can easily do the things that once posed a great challenge to you. Starting off with small tasks, sober living homes give you the kind of positive challenges you need to start your journey to recovery. Do not underestimate the value in the restful environment sober living homes can provide when it comes to your recovery.
A Wider Approach
Sober Homes work best when coupled with intensive outpatient treatment facilities. They provide a wider approach to recovery not simply just based upon fast recovery. If you think about it recovery is all about rewiring your thinking, and creating brand new habits or reestablishing old positive habits. This takes time because you're restructuring your brain, in essence. Sober Living Homes provide you with the time you need to follow this process.
Rules and Accountability
Sober Living Homes provide real accountability during your recovery – something people often struggle with because it's hard to hold yourself accountable on your own. Firm rules and expectations help re-establish your priorities and take the burden off your shoulders for a while, until you're ready to take over. Sober homes help you recreate habits that you want to last a lifetime, while putting you back into the community.
When researching and reviewing potential sober living homes, don't be afraid to ask questions. Ask a counselor or other treatment professional for recommendations and consider addiction treatment centers that have intensive outpatient programs utilizing sober homes. 
Contact Aquila Recovery For Help
If you are looking for recovery homes in Washington, DC, we're happy to discuss your options with you. Contact us today.