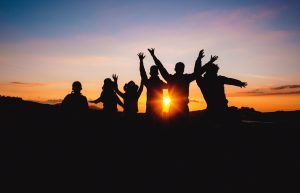 The control that addiction has over a person's life can be overwhelming. Without proper treatment, recovery can be a challenging road; however, individual therapy can be beneficial for people to receive the support that they need. A person may need more comprehensive mental health services than what can be provided by individual therapy. That's where an intensive outpatient program can be beneficial.
Intensive outpatient programs (IOPs) are a type of treatment program that doesn't require the patient to live in the facility or require medical attention including detoxification. These programs have been shown to be just as effective as other forms of treatment. A good candidate for an intensive outpatient program has a solid support system in place. IOPs can make the transition back to normal life more smooth and seamless. People can participate in their normal activities such as working.
Goals of Intensive Outpatient Programs 
The American Society of Addiction Medicine has defined five stages of treatment that make up a "continuum of care." Intensive outpatient programs are considered a Level 2 treatment. Participants learn how to successfully manage stressors and triggers of their addiction by building their foundational mental health skills. 
Depending on the issue that the program is designed to treat, the goal of an IOP can vary. An IOP focused on treating people who have substance abuse disorders for instance, may include goals of teaching the individual various tools that will help them remain sober. Generally speaking, the following are components that are universal to IOPs:
Learning coping skills

Improve upon the participant's problem-solving abilities

Improve and develop more self-awareness

Identifying behaviors that are unhealthy 

Training on how to ask for and receive support
Balancing Recovery with Daily Life 
Participants of an intensive outpatient program can live in their homes and continue their personal life without disruption. That means they can go about their regular routine, relationships and working. 
Not everyone can leave their lives to commit to an intensive program where they reside at a facility. A person attending an IOP should have a strong support system of friends and family who are willing to provide assistance in helping the individual in their recovery efforts.
Attending Outpatient Meetings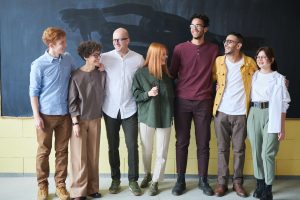 One of the core aspects of an IOP is group therapy. Group therapy has been said to be as effective as attending individual therapy in some studies about addiction treatment. These group sessions support participants in many different ways. Therapy can enhance the communication skills of participants by providing a new social resource in a safe environment with others who are in similar positions. Those who are further into their recovery can also provide assistance to those who are earlier in the process. 
Groups in an IOP may include the following:
Family groups – Teaches a participant and their family about ways to support one another. The participant is also exposed to how their addiction has affected their relationships to help them address those challenges. 

Skills development – Enables participants to practice certain behaviors

Relapse prevention – Help participants with the identification of high-risk situations and triggers, such as stress, and teaches them how to manage and avoid them. 

Psychoeducational – This group provides emotional support as well as teaches participants about addiction, dependence and the effects of abuse. 

Refusal training – Uses role-play to teach the participant how to handle situations where they are offered the substance they are trying to avoid.
Creating Individual Wellness Plans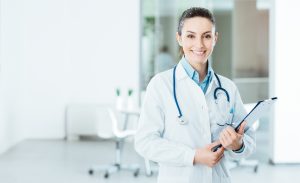 An IOP also focuses on treating each patient uniquely with individualized attention. That's why IOPs also create individualized wellness plans for each patient. Treatments are formulated based on where they are in their recovery for maximum effectiveness.
Because not everyone feels comfortable talking in group sessions, there are usually individual therapy sessions available as well. These sessions can go deeper into the individual's substance abuse problems.
Combining with Therapy 
Alternative forms of therapy may also be incorporated into the traditional offerings that an IOP has. These sessions are largely designed to help participants through nonverbal methods. Often these types of therapies are in group settings and lead by a therapist who has been trained specifically in that treatment. These treatments could include music therapy, art therapy or adventure therapy. 
Reach Out to Join an Intensive Outpatient Program
Are you suffering from an addiction or have a loved one who is? Aquila Recovery is here to help with trained therapists. We hold The Joint Commission's Gold Seal of Approval for behavioral health care accreditation and can help you on your journey to recovery. Contact Aquila Recovery today to start planning your path to sobriety and a healthy life.