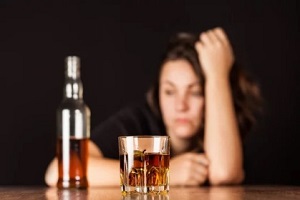 Alcoholism is a chronic illness that results in both a strong need for alcohol and the inability to control one's consumption. It can have a negative impact on relationships, careers, and financial stability as well as produce a number of major health, interpersonal, and economic problems, so it's essential to seek out alcohol addiction treatment.
Alcohol abusers may continue to consume alcohol even though it interferes with their lives. Once they start, it could be hard for them to stop, and they might go through withdrawal when they attempt to cut back or stop drinking.
The usual course of treatment for alcoholism entails counseling, family support, and medications to help with craving control and withdrawal symptoms.
The Alcohol Addict's Cycle
Alcoholism follows an identifiable pattern of behaviors and actions that is known as the addiction cycle. This pattern is characterized by an insatiable drive to drink, which is subsequently accompanied by a series of negative consequences.
While some people may enter the cycle quickly, others might take their time moving through each stage. It is crucial to keep in mind that this addiction cycle can be quite challenging to escape from and shouldn't be taken lightly.
Knowing every phase of alcoholism may assist a person in recognizing when they are beginning to get caught up in the cycle and give them the tools they need to break free. Typically, this cycle is broken down into the four stages.
Preoccupation and Anticipation
In the first stage, the person starts to think more and more about alcohol and the impending drinking. They might start to find reasons to support their desire for alcohol, and they actively look for ways to get their hands on it.
This could show itself in actions like going to gatherings or parties where alcohol is served or coming up with justifications to buy alcohol. They could even go to considerable lengths in dire situations to obtain alcohol.
Binging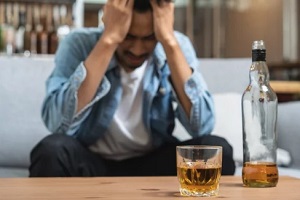 One of the riskiest stages of alcohol use is binging. It entails drinking a lot frequently and within a relatively short time. When under the effects of alcohol, those who binge may act in a reckless or risky manner, endangering both themselves and others. It's crucial to recognize the symptoms of binging and take appropriate action if necessary because it can have detrimental long-term effects on one's health and safety.
Negative Repercussions
Alcohol consumption can lead to medical problems such a hangover, alcohol poisoning, or damage to the liver as well as money troubles from excessive spending or relationship issues from violent or inappropriate behavior. These detrimental effects might also affect a person's mental health, sometimes resulting in feelings of sadness, anxiety, or additional mental health issues.
Despair
The individual may now feel hopeless about his or her drinking and its consequences. They may decide to stop drinking after realizing it is a problem, but it can be challenging to do so due to the mental and physical dependency that has developed over time. As a result, it's critical for people who are aware of a problem to get professional assistance for the purpose of finding the best route to long-term sobriety.
How to Stop the Addiction Cycle
Although breaking the downward spiral of addiction is difficult, it is possible with the right help and encouragement.
Recognize the Issue
The initial and most important stage in recovering from addiction is acknowledging the issue. This is due to the fact that we can only begin to move toward solving a problem when we first acknowledge that one exists.
This phase is challenging, though, because it calls for us to be entirely forthcoming with ourselves and face our demons head-on. Recognizing the issue is a challenging but essential step in the right direction if we want to beat addiction.
Prevent Triggers
It's crucial to stay away from triggers that could cause you to relapse in order to safeguard your sobriety. This could entail interacting with a variety of individuals, avoiding particular locations or situations, and controlling your emotions.
The best strategy for maintaining sobriety is to recognize and stay away from potential triggers for drug or alcohol usage. You are more likely to stay on the road to recovery if you avoid the circumstances or individuals that might tempt you.
Enroll in a Support Group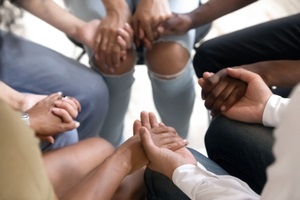 Getting involved in a support network such as Alcoholics Anonymous may serve as a crucial first step on the road to recovery. These support groups offer the chance to interact with people who comprehend the particular difficulties associated with addiction and provide a secure and encouraging setting to talk about challenges, feelings, and experiences while getting advice and encouragement.
Contact Aquila Recovery Clinic Today
One of the most important steps in overcoming addiction is to seek expert assistance. The root causes that might be causing your addiction can be found, and the tools you need to address them can be given to you by a mental health expert, such as a therapist in a rehabilitation program.
This kind of therapy program is personalized for every patient and can offer support and direction as you make progress toward recovery. Contact Aquila Recovery Clinic today for details and further information and to get assistance today to break free of your alcohol addiction.