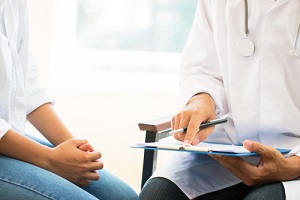 This review offers answers to some of the more frequently asked questions people have about outpatient programs. The information should help you make a more informed choice as to whether or not outpatient drug or alcohol rehabilitation is right for you.
What is an Outpatient Program?
An intensive outpatient program (IOP) is an addiction recovery program in which the patient visits the recovery clinic several times a week. The primary difference between an inpatient program and an outpatient program is that the patient does not stay overnight with outpatient programs. Instead, it typically involves meeting three or four days a week for a total of approximately 12 hours each week.
How is an Outpatient Program Structured?
The outpatient program schedule varies per person and is determined based upon the patient's needs and the clinic that they choose. Generally, the structure involves meeting three or four times per week for a total of approximately 12 to 18 hours per week. For an intensive outpatient program, the patient may be asked to participate in individual or group counseling sessions in the morning for 2-3 hours, followed by an evening visit on the same day.
How is an Outpatient Program Different Than an Inpatient Program?
An outpatient program allows the patient to maintain their regular daily life, whereas inpatient programs require the patient to remain in the facility overnight and throughout most days. Although family members may visit and some work and school tasks may be able to be transitioned to remote, this still means the patient must arrange for a block of time away from their school, work and family. Patients in an outpatient program are able to continue going to work and school. It is important, however, to notify your employer or teachers/professors of your situation in order to attend all scheduled outpatient sessions.
What Therapies are Involved With an Outpatient Program?
Group therapy and individual counseling are both major components. This includes cognitive-behavior therapy (CBT), peer support groups and family counseling all of which are established based on the needs of the individual. Several goals of therapy are: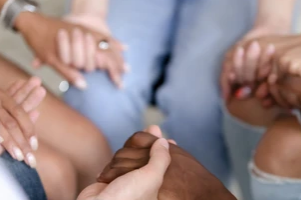 Develop relapse prevention skills
Find ways to minimize cravings
Learning the science of addiction
Spiritual counseling
Working through the 12-step program
Ultimately, the recovery plan will depend upon what works best for the patient. For example, while spiritual counseling helps many with recovery, it may not be one of the primary focuses for patients who are less spiritual or religious.
Is Detox Included?
Detoxification is not included in most outpatient programs. Patients who require detox monitoring will require around-the-clock supervision to ensure optimal safety and medical intervention throughout the process. Subsequently, patients who require detoxification may need to first complete inpatient care prior to beginning a program.
Who is a Good Candidate for an Outpatient Program?
Outpatient programs can help individuals who need drug or alcohol treatment. However, outpatient programs are for patients who are less likely to relapse and are not in need of detoxification treatment. Specifically, the ideal candidate for an outpatient program should:
Have a moderate or mild drug or alcohol addiction
Feel motivated to attend counseling regularly
Have transportation arrangements to and from the outpatient facility
Have a stable living situation and support system
Not be at risk of medical complications during drug or alcohol withdrawal
People with a more severe addiction who have not completed detoxification, or feel as if they are at high risk of relapse if they were to have more freedom, may initially be better candidates for an inpatient program. You can determine which option is best for you during a consultation with a licensed clinician.
What Happens After Completion of an Outpatient Program?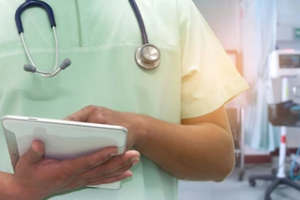 Completing an program is a major step for individuals recovering from drug or alcohol addiction, and for many, it is also one of the hardest steps. While relapse prevention typically gets easier for individuals who make it through an outpatient program, the battle is not over.
To limit temptations long-term and receive the ongoing support many need to ensure they remain sober and happy, patients are encouraged to set up an aftercare plan. The aftercare plan may include ongoing individual counseling, peer support groups and alumni programs. Many also make contacts (i.e. accountability partners) that will help them with their sobriety long-term.
Schedule A Visit To Find Out Which Program Is Right For You
You can schedule a visit with our team at Aquila Recovery Clinic today if you have questions about our programs or are interested in beginning your treatment journey. We take great pride in seeing our patients regain their sobriety and happiness long-term, and we personalize every treatment plan to meet the specific and unique needs and preferences of every patient.