A sober lifestyle isn't monotonous-the opportunities for enjoyment are endless when our awareness is clear and our feelings are in check. Simply said, having an addiction is not enjoyable. We don't feel like we are having fun when we are high. Sobriety is the only way to experience real, joyful fun.
Substance addiction recovery aims to help you transition from being an active user to living a thriving, sober life. You might not remember or be able to describe how to live a life devoid of drug or alcohol usage. You can live a rich, fulfilled life and fill the time you used to spend on your addiction by engaging in enjoyable sober activities.
Take a Hike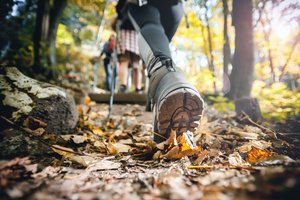 When you're in recovery, you want to replace the substances you were abusing with healthy things to maintain your ability to feel pleasure. If not, it won't be easy because you will naturally want to use it again to regain that feeling.
Hiking is one activity that will satisfy that craving. It won't just raise your heart rate and release endorphins; it will also improve your mood. You'll undoubtedly feel satisfied when the sun touches your skin, and you take in the breathtaking scenery.
Host a Dinner Party
Ensure that your friends and family know they should bring non-alcoholic refreshments rather than bottles of wine because most dinner parties contain alcohol. Alternatively, if you feel confident enough, you can take a glass of water or drink while your visitors enjoy a few glasses of wine.
Bring your friends over for a beautiful supper and engaging discussion. Put on some relaxing music before your guests come so that it can serve as excellent background noise and help set the mood for your dinner party.
Play Video or Board Games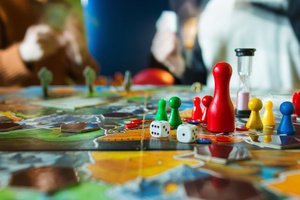 You can invite your pals over if you prefer playing competitive board games. Make it a thrilling evening by bringing out your collection of chips, pretzels, sodas, and energy drinks. With video games, the same is possible. If you have any pals who live elsewhere, you can connect with them online using the gaming chat app Discord. You two can even play together while streaming.
Visit a Theme Park
Get yourself to an amusement park if you're seeking a thrill! You'll get to spend the entire day with your friends and family, which may be a fantastic diversion in and of itself. You can also keep yourself entertained with various thrilling rides and sights. If a rush is what you're missing, then you'll get it from all the rides.
Play Mini Golf
Try mini-golfing if you don't have a lot of money, don't like roller coasters, or don't have time to go out and spend the entire day at an amusement park. The game duration is just an hour, and there are numerous local locations where you can participate. It can be precisely what you need to go outside and laugh with your pals. Additionally, these places frequently provide activities like bumper cars, video games, and other things. You won't need to spend a lot to enjoy yourself when sober!
Attend a Comedy Show
After all, they say that the best medicine is laughter! Take a trip to a comedy show with a few friends. When you laugh, your body will release dopamine and endorphins, which will ward off cravings for your preferred substance.
Go to a Museum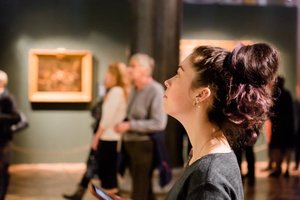 You could enjoy doing this with your partner, friends, or family. If any of you are interested in history or art, a museum's exhibitions can keep you occupied for hours. Even if you're not a big fan of museums, there's typically some cool art or architecture to check out. Additionally, they might feature a terrace where you and your loved ones can converse while enjoying a cup of coffee.
Keep Your Life on Track
Now that you are aware of several enjoyable sober hobbies, staying on the straight and narrow can be more accessible. We recognize that life can be difficult, especially when facing difficult circumstances. Because we are all human, you might unintentionally relapse. But remember that failing doesn't necessarily mean relapsing. It may take a few tries for the vast majority, if not all, of recovered addicts to finally start down the path to recovery. If you pick yourself up and try again, you'll undoubtedly find your way to a successful, joyous, and healthy existence.
If you or a loved one require assistance in terms of staying sober or getting sober, please don't hesitate to reach out to our teams of professionals at Aquila Recovery Clinic for more details and information today. We are here to help you or your loved one on the road to sobriety.