It's common to experience conflicted feelings when a loved one enters outpatient rehab program. Your emotions may range from relief that they are receiving treatment to concern that it won't be effective or anguish brought on by years of battling an addiction.
You can be used to looking after them, and then all of a sudden that responsibility shifts. They are in the care of experts who focus on assisting people in overcoming addiction. That said, they still require your support. Doing what you can to assist your loved one in recovering will help to lessen the emotional upheaval that addiction can bring about. Here are some guidelines for helping your loved one while they are in an outpatient rehab program.
Set Reasonable Aspirations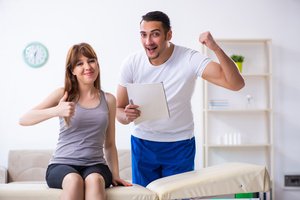 The reality is that addictions are a chronic condition that can only be managed with extensive therapy, despite how much we would like to believe that drug treatment in a facility will be a simple fix for our loved ones' addictions. Unrealistic expectations for treatment success only lead to disappointment and pain for friends and family members, as setbacks are very certain to occur. Sharing unrealistically high expectations with family members in recovery is also not a good idea since the added stress that results from attempting to live according to those standards can lead to guilt, discouragement, and stress, which is the very last thing a drug addict needs.
Actively Participate
Drug addiction obviously has an impact on the user, but it also negatively impacts everyone who is close to the user. When an addict enters rehab, friends and family often feel this shift. But in order for the rehab procedure to be successful, they need to give their entire support, encouragement, and participation. This includes sending encouraging letters, making as many visits as advised and permitted by the treatment facility, and playing an active role in counseling sessions.
Avoid Becoming an Enabler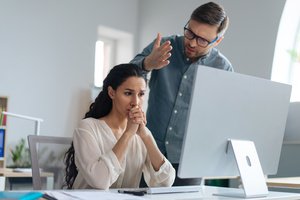 Family and friends may be overly supportive due to guilt over missing the early warning signals and failing to prevent a loved one from succumbing to addiction. As a result, being overly helpful may encourage the addict to continue engaging in negative behaviors while in treatment. Addicts must fully accept responsibility for their acts if they are to rehabilitate, and enabling them to get away with harsh, dishonest, or disrespectful behavior simply prevents them from doing so. Setting and enforcing the right standards of behavior and mindset for loved ones in treatment will be made easier by family and friends who maintain a composed, encouraging, yet firm voice in the face of conflict.
Do Not Bring Up Previous Wrongdoings
Every connection with a loved one who is healing needs to be as uplifting and encouraging as possible. Asking the addict "why" and bringing up and discussing upsetting past experiences can only damage the treatment process by heaping on additional guilt and blame. Restoring self-esteem, confidence, and perhaps most importantly, hope will take place in large part as a result of keeping conversations with a loved one optimistic about all the excellent things the future will contain when-not "if"-they successfully finish treatment.
Find Assistance for Yourself
Even if they are in a facility, supporting and managing an addicted family member or friend can take up all of your time. You often neglect your own needs while trying to fulfill those of the recovering addict, which leaves you feeling exhausted both mentally and physically. Making sure that you are eating well, getting enough sleep, and exercising frequently will help you support and assist your loved one in treatment by lowering your stress levels, boosting your energy levels, and strengthening your immune system. In order to cope with the impact of your loved one's addiction on your life more effectively, it is also advised that you seek out individual counseling or participate in support groups. When your friend or relative leaves the rehab facility, you will be better able to support them on the path to recovery if you take care of yourself.
Selecting the Best Rehabilitation Program for a Loved One
Despite your best efforts, your loved one may find it challenging to adapt if their surroundings don't alter. There are a lot of people and environments in daily life that promote substance misuse. In such situations, removal from their home environment and from any harmful influences by inpatient drug and alcohol rehabilitation programs may become necessary.
These programs offer around-the-clock assistance in a drug-free environment, which makes it much simpler to overcome addiction. To develop a customized treatment plan that meets the needs of your loved one, they employ a range of therapies. Behavioral therapy is frequently incorporated into treatment plans to assist patients in identifying the negative thought patterns that result in unhealthy behavior.
The choice of the proper outpatient rehab program can mean the difference between recovery and relapse. Contact Aquila Recovery Clinic today to learn more about available treatments and how to help your loved one while they are in rehab.