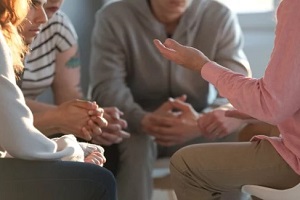 Dialectical behavior therapy (DBT) is a development of cognitive behavioral therapy (CBT). Its main goals are to teach individuals how to be present, develop healthy stress coping strategies, master their emotions, and improve interpersonal relationships.
Although borderline personality disorder (BPD) was the original intent when developing DBT, it has since undergone modifications to address a number of other mental health conditions. It may benefit those who struggle with mood regulation or who engage in self-destructive behaviors. This type of therapy is sometimes used in the management of post-traumatic stress disorder (PTSD).
DBT Procedures
DBT has developed into an evidence-based psychotherapy strategy that is applied to the treatment of numerous disorders. Settings where DBT are frequently employed include:
Group therapy – Patients receive behavioral skill instruction in a communal setting during group therapy.
Qualified practitioner – Individual treatment with a qualified practitioner allows patients to customize newly acquired behavioral skills to their unique set of life circumstances.
Phone Coaching – Individuals may contact their counselor between sessions to gain advice on coping with a challenging circumstance.
The following are just a few of the DBT strategies and procedures.
Primary Mindfulness
One important effect of DBT is the enhancement of mindfulness skills which brings the present moment into focus. This helps patients to become more aware of what is happening inside of them as well as what is happening around them.
The ability to practice mindfulness may help people learn how to slow down and reflect on using the best coping methods when going through emotional hardship.
DBT provides a variety of crisis management techniques, including:
Distraction
Enhancing the present
Self-soothing
Weighing the benefits and drawbacks of not accepting suffering
Distress management strategies prepare a person for intense emotions, and equip them with the skills needed to handle distress in a manner that will be beneficial to the patient
DBT's Four Stages
DBT is further divided into four levels of care:
Stage 1: At the beginning of treatment, the worst and most destructive habits are addressed. This may involve issues such as suicide thoughts or self-harming behaviors.
Stage 2: Next, the treatment begins to address problems that have an impact on a person's quality of life, their ability to manage their emotions, relationships with others, and ability to bear discomfort.
Stage 3: The attention now shifts to problems with self-worth and social interactions.
Stage 4: The primary objective here is maximizing their quality of life. This involves specifically identifying techniques to boost happiness, maintain meaningful relationships, and actively pursue personal life aspirations.
Exactly Why is DBT Used?
When it was realized that cognitive behavioral therapy (CBT) simply did not perform as well as predicted in patients with BPD, Dr. Marsha Linehan and her colleagues created DBT in the late 1980s. Dr. Linehan and her associates combined tactics and developed a treatment to meet the unique needs of these patients.
DBT, despite being created with BPD in mind, may work well for treating:
ADHD
Bipolar Disease
BPD, or borderline personality disorder
Eating disorders, including bulimia nervosa, anorexia nervosa, and binge eating disorder
Disorder of generalized anxiety (GAD)
Significant depressive disorder (includes chronic depression and significant depression that is resistant to treatment)
Self-harm that is not suicide
OCD, or obsessive-compulsive disorder
(PTSD) Post-traumatic stress disorder
Disordered use of drugs
Suicidal tendencies
DBT Effectiveness
People who effectively employ this therapeutic strategy to improve their coping skills might develop effective ways to regulate and express powerful emotions.
Studies show that DBT is effective in managing borderline personality disorder (BPD) and reducing the risk of suicide in those who have BPD. One study found that after a year of treatment, over 75% of BPD patients had previously met the diagnostic standards for the condition.
In another investigation, treatments that incorporated skill development as a therapeutic component appeared to be more successful at reducing attempts at suicide versus DBT without skill development.
While DBT therapy may be effective for many mental health conditions, the majority of the investigation has focused on how effectively DBT works for people with BPD who have suicide and self-harming thoughts.
Studies have revealed that this type of therapy is also effective in treating symptoms of PTSD, depression, and anxiety. DBT may also be helpful in treating children with disruptive mood dysregulation disorder.
Considerations Regarding Dialectical Behavior Therapy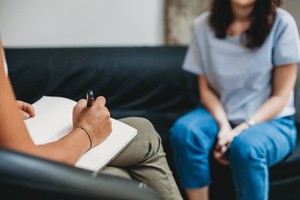 DBT demands a considerable time commitment. People must complete "homework" in addition to their scheduled treatment appointments in order to practice skills outside of their private, group, and phone counseling sessions.
This may be a concern for those who frequently struggle to complete these obligations. Utilizing some of the skills can be challenging for certain people. At different phases of treatment, patients talk about traumatic experiences and emotional discomfort, which can be disturbing.
How to Start Dialectical Behavior Therapy
Speaking with a licensed practitioner is the best way to determine whether DBT is the right course of treatment. The practitioner will review the patient's symptoms, identify the course of treatment, and set therapeutic goals to assess whether DBT would be a good fit.
If you believe that you or a loved one would benefit from the treatment, be sure to speak with a healthcare physician or mental health expert who is knowledgeable about DBT. If you have any questions or concerns regarding DBT or are interested in getting started with treatment, please don't hesitate to contact our professional staff at Aquila Recovery Clinic.