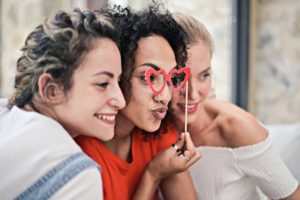 Adjusting to a life that doesn't include drugs or alcohol is a challenging process. We recognize and celebrate life events like marriages, pregnancies, anniversaries, and birthdays to mark the occasion of personal growth and progress. Reaching a milestone in sobriety is an event that should be celebrated as well. To celebrate sobriety means recognizing the date in which you started on your life in recovery.
This event can be celebrated annually, just like a birthday. For those who haven't celebrated a sobriety milestone, don't know what it is, or what some ideas on how to celebrate, read on to learn more.
The Importance of Marking and Celebrating Milestones
Celebrating sobriety milestones is a reminder of the positive effect that your decision has made on your life. At times, there are struggles that are faced with sobriety in the form of cravings for the substance or emotional, physical, or mental challenges. It's important to take time to recognize that during those hard moments, you were able to continue pursuing sobriety.
Friends, family, and others who have helped in supporting you during your sobriety can also be appreciated during this moment. These individuals can be thanked during a sobriety milestone in a variety of ways, whether that's writing a "thank you" letter or treating them to coffee or a meal. Recognizing those who have helped achieve your milestone and continue to do so on a daily basis is important.
Ways To Celebrate A Sobriety Milestone
A sobriety milestone is also an opportunity to remind us about being humble. The time you've been sober, whether it has been six months or six years, is a reflection point of how you didn't get there by yourself. Many of us have had others who encouraged us or otherwise supported us throughout that process. This is a time to reflect on the care and support that others gave us during this time as well. Here are a few ways to celebrate this exciting milestone, and to keep you motivated along the way.
Invite Others to Share in Your Success
Loved ones and friends who have been by your side throughout your sober journey can share in your success. It's a nice way to recognize others while celebrating this personal milestone with you. This could be done in a variety of ways such as treating loved ones to a cake or bringing donuts to your next outpatient treatment meeting.
Prepare or Go Out for a Nice Meal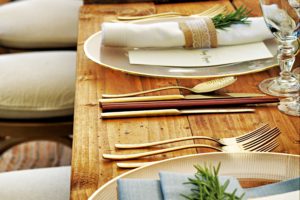 Another way to celebrate your milestone is by going out for a nice dinner at a restaurant. You can invite others out for a dinner out to a restaurant or stay in if you prefer something more low-key.
Have an Activity-Filled "Sobriety Birthday Party"
Throwing a sober party is a great way to share this milestone with loved ones. Best of all you can throw a sobriety birthday party that is filled with fun things to do without alcohol or drugs present. Here are some ideas on how to have a sobriety birthday party:
Invite loved ones who have helped you on your recovery journey and new friends made through treatment. Leave out anyone who didn't support your decision to remain sober.
Have an array of food; take the focus away from the lack of alcohol with plenty of food options. That could mean hosting a potluck with lots of different finger foods or going out to a nice restaurant.
Plan fun activities to do. There are plenty of fun activities to do without alcohol. One way to do this is by planning a themed party such as a Hawaiian themed luau that includes some related activities. Other ideas could include going bowling, a spa day, visiting a local museum or park or having a barbecue in your backyard that's set up with lawn games.
Everyday Sobriety Celebrations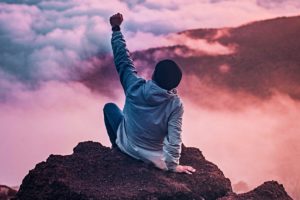 If you want to celebrate your sobriety in a low key manner or celebrate the everyday wins, here are a couple ideas you might consider:
Receive your one-year chip or token. If you attend local NA or AA meetings, be sure to ask to get your chip or token. It's a memento to acknowledge your success and celebrate.
Give back by volunteering. A nice way to celebrate your sobriety is by supporting the local community. Take a day or weekend to volunteer for a cause that is important to you. It's even better to get a few of your loved ones who have helped you along your journey to volunteer to allow an opportunity for everyone to bond.
Get yourself something special. Make a splurge on a new outfit, electronic device or video game that you've been eyeing.
Savor a sweet treat. An important aspect of recovery is staying healthy and balanced. Having a dessert every once in a while is fine and your sobriety is an event to justify it on occasion.
Reach Out for Help When You Need it
If you or someone that you love wants to start on their journey to recovery, reach out to us, we're here to help. Our recovery coaches at Aquila Recovery are dedicated to helping others make positive changes in their life. You can call us by phone at (202) 618-9125, or contact us online.