Sober living houses empower recovery and that's why when it comes to choosing a sober living home, it is important to know what you're getting into. Sober living houses vary in many ways including cost, management, and the services they offer. You'll want to make sure that the sober living house you choose offers those qualities and features that address your needs and ultimately supports you in your recovery journey. So how do you go about making this important decision?
Here is a checklist to help you make a decision:
Make a Visit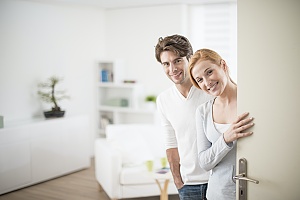 Visiting the sober living home before you enroll for treatment is the first step. As sober homes are rewarding and can help you transition from rehab, it's crucial for you to understand if the vision and the values of the house meet your needs. Learning about their programs, therapists, and atmosphere can help you choose the right fit for you.
Location
Although sober homes provide a safe environment for you to establish new, healthy routines. The location of your sober home can help facilitate that as well. For some people, having a recovery home close to work, school, or the home you'll return to after is beneficial as it helps you slowly reintegrate into these places. For others, being far removed from these areas is important as the distance from people and environments that trigger cravings is important for their recovery.
Rules and Accountability
An important aspect of a sober home is the rules and regulations. Every sober home may have different rules and regulations but, the focus is the same: to help you remain sober and lead a healthy and productive lifestyle. Before you go to your recovery home you'll want to know:
If the accommodation is segregated by gender or if men and women are staying in the same houses (this varies by provider),
if the recovery house provides regular meetings and addiction recovery support, and
if the house supervises and holds you accountable so you can keep a track of your progress.
Staff
Working on sobriety can be less overwhelming when you're assisted by competent and caring staff. The therapists and support team in your recovery home can be important and influential in your recovery journey. A strong team can help you evaluate your track record and motivate you to stay sober and healthy.
Cost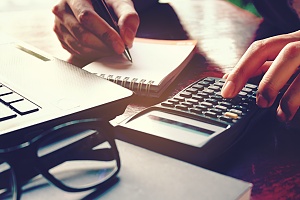 You need to find a sober living home that you can afford. There are sober living houses for all budgets and it is vital that you find a house that is going to work with your situation. At most sober living houses you will be responsible for rent, utilities, groceries, and other necessities. By knowing what you can afford, you can narrow your choices and eliminate the options that are out of your price range.
When researching and reviewing potential sober living homes, don't be afraid to ask questions. Ask a counselor or other treatment professional for recommendations to check out ratings and reviews of the ones that you find online.
Contact Aquila Recovery
If you are looking for recovery homes in Washington, DC, we're happy to discuss your options with you. Contact us today.