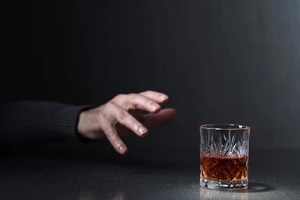 Are you concerned that your loved one might be abusing alcohol? Knowing how to recognize the warning signs can help ensure they get the help and support they need at an professional alcohol addiction treatment center.
This blog post will explain what to look for when identifying an alcoholic behavior in a close friend or family member. You'll learn about both physical as well as behavioral signs that may signal there is a problem with alcohol abuse.
We also advise on how best to offer your support should it become apparent that your loved one needs help managing their drinking habits. Do not hesitate — you could save a life!
Understanding Alcohol Abuse
Alcohol abuse, also known as alcoholism or alcohol use disorder, is a chronic disease characterized by uncontrolled drinking and preoccupation with alcohol. It's important to differentiate between occasional social drinking and alcohol abuse. The latter involves a physical alcohol dependence, leading to adverse health, personal, and societal consequences.
Recognizing The Signs of Alcohol Abuse
Physical Signs
The physical signs of alcohol abuse are often the most noticeable. These include frequent hangovers, unexplained injuries, poor hygiene, bloodshot eyes, weight loss, and a constant smell of alcohol. More severe symptoms may include tremors, blackouts, and alcohol-related illnesses, such as liver disease and gastritis.
Behavioral Signs
Look out for changes in behavior, such as neglecting responsibilities at work or home, isolation from friends and family, and losing interest in activities they once enjoyed. You may also notice increased secrecy, defensiveness about their drinking, and legal issues related to alcohol.
Emotional Signs
Excessive alcohol consumption can result in emotional changes, including mood swings, irritability, anxiety, and depression. They may also exhibit denial about their drinking problem.
The Journey Towards Alcohol Addiction Treatment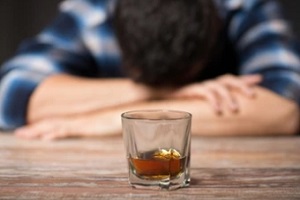 Once you recognize the signs, the next step is guiding your loved one toward alcohol addiction treatment. This journey is not easy, but with patience, empathy, and determination, it is possible.
Express Your Concerns
The first step is to express your concerns openly and honestly. Choose a time when your loved one is sober, and discuss your worries without judgment or blame. To enhance your points, try incorporating specific examples. Additionally, express your feelings using "I" statements to ensure a non-accusatory tone.
Encourage Professional Help
Encourage your loved one to seek professional help. Alcohol addiction treatment centers offer various programs designed to address the root causes of alcoholism and provide coping strategies for recovery.
Support Throughout Recovery
Recovery is an everlasting journey that necessitates continuous support. Be there for your loved one through treatment, attend family therapy sessions if possible, and encourage participation in support groups.
Understanding Alcohol Addiction Treatment
Addressing alcohol addiction requires a comprehensive approach encompassing medical, psychological, and behavioral therapies. The primary objective is to assist individuals in abstaining from alcohol consumption, effectively managing cravings, mending relationships, and rebuilding a fulfilling and healthy life.
It is important to consider the multifaceted aspects involved in their recovery journey.
Detoxification
The initial stage of alcohol addiction treatment is detoxification, a process in which the body is rid of alcohol. This essential step can entail the presence of withdrawal symptoms, which often necessitate medical supervision to ensure the individual's safety and well-being.
Rehabilitation
After detoxification, individuals proceed to rehabilitation, which can occur as an inpatient or outpatient treatment. During this phase, they will engage in therapy sessions to address the psychological facets of addiction, acquire effective coping mechanisms, and establish a comprehensive relapse prevention plan.
Aftercare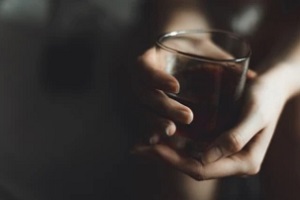 Aftercare plays a crucial role in alcohol addiction treatment. It encompasses ongoing therapy, support group meetings, and potentially sober living arrangements. These post-treatment measures ensure continued support and reinforce a person's recovery journey, promoting long-term sobriety and overall well-being.
Reach Out Northern Virginia's Top Alcohol Addiction Treatment Center
Recognizing when a loved one is abusing alcohol can be heart-wrenching. However, it's the first step towards helping them reclaim their life. Remember, alcohol addiction treatment is a journey that requires patience, love, and support. Still, with the right help, your loved one can overcome this challenge and lead a healthier, happier life.
Alcohol abuse is a serious issue, but there is hope. With early recognition and proper alcohol addiction treatment, individuals can recover and break free from the chains of alcoholism. Remember, you are not alone. Aquila Recovery Clinic is here to help. Our team of compassionate professionals is ready to provide the guidance and support you need during this difficult time.
We offer personalized treatment plans that focus on holistic recovery. Don't let alcohol abuse continue to harm your loved one's life. Contact Aquila Recovery Clinic at 202-618-9125 today. It's the first step towards healing and recovery, and we're here to walk that path with you.