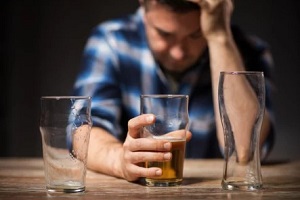 Alcohol addiction is a complex and multifaceted issue affecting millions worldwide. Finding the most effective alcohol addiction treatment can be challenging, as each individual's needs and circumstances are unique. Outpatient treatment has gained popularity in recent years due to its flexibility and personalized approach to recovery.
This article will explore various alcohol addiction treatment options, focusing on the benefits and effectiveness of outpatient treatment.
Understanding Alcohol Addiction
Alcohol addiction, also known as alcohol use disorder (AUD), is a chronic brain disease characterized by compulsive alcohol consumption, loss of control over alcohol intake, and negative emotional states when not drinking.
AUD can lead to severe physical, mental, and social consequences, making seeking help and support for recovery crucial.
Alcohol Addiction Treatment Options
There is no one-size-fits-all solution for alcohol addiction treatment, as each person's journey to recovery is unique. It's essential to get the right treatment plan specifically designed for you. It will be customized according to your needs including the seriousness of addiction, other mental health issues you may be facing, and your personal preferences. Some common alcohol addiction treatment options include:
Outpatient Treatment
Medication-Assisted Treatment
Behavioral Therapies
Support Groups
Outpatient Treatment: A Flexible and Personalized Approach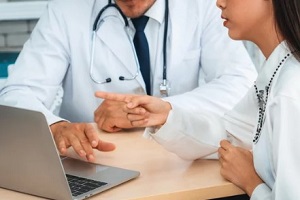 Outpatient treatment is a great alternative that more and more people are choosing nowadays. This treatment option allows individuals to continue living at home while attending scheduled therapy sessions, group meetings, and medical appointments at a treatment center.
Outpatient treatment offers several advantages over other treatment options, including:
Flexibility
Outpatient treatment offers the flexibility to receive necessary treatment while still living your life. Keep up with work and family responsibilities without sacrificing your health. This flexibility can be especially beneficial for those who cannot take extended time off from work or have childcare responsibilities.
Personalized Care
Outpatient treatment programs often provide a more personalized approach to recovery, as individuals can work closely with their treatment team to develop a tailored plan that addresses their specific needs and goals.
This level of personalization can lead to more effective treatment outcomes, as individuals are more likely to engage in a program that aligns with their unique circumstances and preferences.
Access to Support Networks
By continuing to live at home during treatment, individuals can maintain their support networks of friends and family members. This access to support can be crucial for long-term recovery, as loved ones can provide encouragement, accountability, and assistance in maintaining a sober lifestyle.
Gradual Reintegration into Daily Life
Outpatient treatment allows individuals to gradually reintegrate into their daily lives while still receiving support from their treatment team. This gradual reintegration can help individuals build the skills and confidence necessary to maintain sobriety in real-life situations, leading to a more sustainable recovery.
Cost-Effectiveness
Outpatient treatment is typically more affordable than inpatient rehabilitation, as individuals do not need to pay for room and board at a treatment facility. This cost-effectiveness can make outpatient treatment more accessible to those who may not have the financial resources for inpatient care.
Components of Effective Outpatient Alcohol Addiction Treatment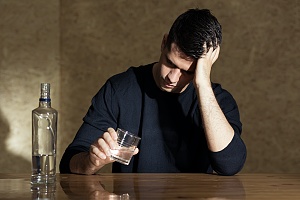 Find the right path to recovery with a comprehensive addiction treatment program that blends proven evidence-based therapies and support services, each targeting the multiple dimensions of addiction. Some key components of successful outpatient treatment include:
Individual Therapy
Individual therapy is a vital component of outpatient treatment for addiction. It offers a safe, confidential setting where individuals can delve into the root causes of their struggle, learn effective coping strategies, and transform themselves on a personal level – all in pursuit of a fulfilling and sober life.
Group Therapy
Group therapy offers individuals the opportunity to connect with others who are working toward recovery, fostering a sense of community and shared understanding. Group sessions can cover relapse prevention, communication skills, and stress management.
Family Therapy
Involving family members in the treatment process benefits both the individual and their loved ones, as it can help repair damaged relationships and build a strong support network for ongoing recovery.
Medication-Assisted Treatment
Medication-assisted treatment (MAT) involves FDA-approved medications, such as naltrexone, acamprosate, and disulfiram, to help manage withdrawal symptoms, reduce cravings, and support long-term sobriety.
MAT should be used in conjunction with behavioral therapies for optimal results.
Aftercare Planning
An essential aspect of outpatient treatment is developing a comprehensive aftercare plan to support long-term recovery. This plan may include ongoing therapy, support group participation, and strategies for managing triggers and stressors in daily life.
Reach Out to Northern Virginia's Top Alcohol Addiction Treatment Program
While there is no one-size-fits-all solution for alcohol addiction treatment, outpatient treatment has proven effective and flexible for many individuals seeking help for AUD.
By providing personalized care, access to support networks, and gradual reintegration into daily life, outpatient treatment can offer a sustainable path to recovery for those struggling with alcohol addiction.
Are you or someone you know struggling with alcohol addiction? Contact a healthcare professional or addiction specialist today to explore your treatment options. Outpatient treatment might be the right fit for your specific needs.
Get the help you need to live a healthy, alcohol-free life. Recovery is possible, and with the proper support and resources, you can overcome alcohol addiction and build a healthier, happier life.