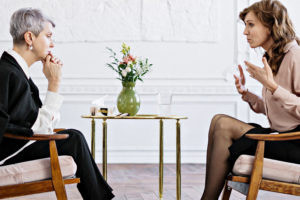 When you or a loved one are at the stage of choosing an inpatient or outpatient recovery program, it is important to understand the benefits and parameters of both programs. There are benefits for both of these programs but one may not be as realistic, based on the situation of you or your loved one.
An inpatient recovery program requires that you stay in a facility during the early stages of recovery. This type of commitment may not be feasible despite the many benefits of participating in such a program. If commitments to family and work make an inpatient program not possible as a recovery option, an intensive outpatient program may be a better fit.
Top Benefits Of Intensive Outpatient Programs
An intensive outpatient program (IOP) is a type of rehabilitation option designed for people with a substance abuse problem who also may need to maintain other responsibilities. Detox or medical supervision isn't required as in most outpatient programs. IOPs are more time-intensive than standard outpatient programs but don't require participants to stay at the facility while undergoing treatment.
Participants may attend treatment for several hours over the course of several days during the week. The flexibility of this option is the usual motivator for selecting an IOP as it allows participants to maintain most of their daily routine while also receiving the support they need. Here are a few other key benefits that IOPs provide to consider below.
Ability To Support Your Family
The household responsibilities that an individual may have can be maintained by attending an outpatient program. This is especially helpful for people with young children that need care and supervision. It's not always financially possible to hire full-time child care or rely on a spouse who also works, in order to commit to an inpatient program.
There are also those who have demanding jobs or need to continue working while receiving treatment who can benefit from this option. IOP treatments provide the freedom and flexibility to coordinate with the family and work obligations of an individual.
Getting Help From Family & Friends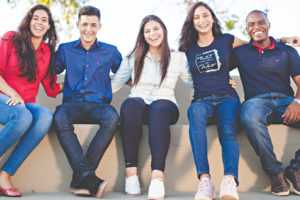 One of the biggest threats to overcoming an addiction is isolation. A participant will have the opportunity to meet and build a connection with others who are struggling with an addiction in both inpatient and outpatient treatment programs. Inpatient programs are geared toward this goal to create a sense of community among participants.
If you have a strong family and friend network that you can lean on during this time, an inpatient program may be a favorable choice. This provides access to the best of both worlds, having a support network among the outpatient community and friends and family at home. With the flexibility of an outpatient program, participants also have the opportunity to strengthen or rebuild these personal relationships.
Retaining Privacy
The embarrassment and shame of admitting an addiction is a roadblock to getting on the path to recovery. These feelings can hinder a person from receiving the treatment that they need. Many people, for work-related or personal reasons, do not want to attend an inpatient program that requires them to be noticeably absent from their daily lives.
Privacy is retained by attending an IOP that allows you to continue many of your day-to-day activities. Participants are able to attend the program without having to explain an absence from work, school, or other activities to those they would prefer not to.
Low Cost Compared To Alternatives
Inpatient programs are more expensive than the cost of attending an outpatient treatment program. Financial reasons are one of the main reasons people prefer an outpatient treatment option over an inpatient program.
It simply may not be feasible to afford the cost of the outpatient treatment program, associated costs for child care, or possible income loss during that time. The costs between the two types of programs vary based on a variety of factors; generally, inpatient programs cost almost double the amount required to attend an outpatient program.
Sense Of Community With Others In The Program
Participants get the benefit of building a strong, local community of peers in recovery. Having others who understand the challenges of recovery and who are going through the same process helps provide a deep sense of family. This community starts to develop the first day of IOP and is still available years down the road. Sobriety is a life-long journey that makes this resource invaluable.
Continued Attendance Of School Or Work
Uprooting your life for several weeks to attend an inpatient recovery program is not possible for everyone. An outpatient program provides the flexibility to continue your school or work attendance. During intensive work on recovery, continuing to go to school or work can provide a necessary, healthy outlet for many.
Speak To A Professional Addiction Recovery Center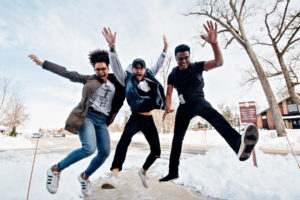 If you or a loved one is suffering from an addiction, Aquila Recovery's professional team can help. Our goal is to support you or your loved one on their path to recovery. Contact Aquila Recovery today to speak to one of our professionals about how to get started.