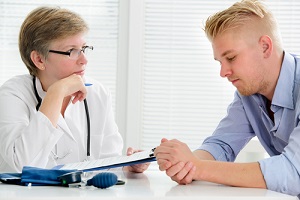 Outpatient drug treatment programs are addiction or mental health recovery programs allowing a patient to live at home while they receive treatment. This is for patients who do not require around-the-clock supervision and medical monitoring, and have a stable home that provides the necessary environment for a quick and successful recovery.
This review discusses how outpatient drug treatment programs operate although every patient may have a different experience depending on their type of necessary treatment and their treatment goals.
The Process for Outpatient Drug Treatment Programs
The process for outpatient drug treatment begins with an initial assessment to determine the extent of monitoring and medical treatment the patient needs.
This is followed by therapy, counseling and other forms of drug and mental health treatment. The length of treatment varies, but most patients are strongly encouraged to spend a minimum of 90 days in the outpatient drug treatment program.
What You Can Expect During The Initial Assessment
The initial assessment is crucial for ensuring the health and safety of the patient as well as giving them the best chance to succeed with recovery. There are different elements of the patient's health that are assessed, including:
Their potential for withdrawal symptoms
Biomedical conditions and complications
The patient's readiness to change
The patient's relapse history
The current living situation for the patient
Ideally, a patient in outpatient care should have a stable living situation that is conducive to successful drug addiction recovery, not have a lengthy history of relapse during or after previous rehab programs and display a readiness and desire to improve their current situation and overcome their addiction. Patients with the potential for withdrawal symptoms may need inpatient care initially, although partial hospitalization outpatient drug treatment may still be an option.
A General Outpatient Program vs. Intensive Outpatient Program
Every outpatient drug treatment plan is personalized based on the patient's specific needs. However, treatment is typically broken down into one of three categories, which are: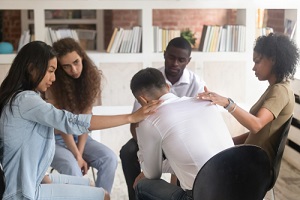 General outpatient program
Intensive outpatient program
Partial hospitalization program
A general outpatient program is much less extensive than the other two forms. For example, a patient in a general outpatient program may only have one or two sessions per week for an average time of 90 minutes per session.
For an intensive outpatient program, the patient may visit three times per week for an average of a three-hour session. Partial hospitalization combines therapy and counseling along with pre-determined hospitalization periods to help prevent withdrawal complications or relapse.
Therapy and Counseling (along with other treatment methods)
One of the goals of therapy and counseling is to determine the root cause of drug use. Therapy and counseling also help to repair relationships and learn successful ways of coping long-term. There are different types of therapies that may be recommended during an outpatient drug treatment program. Several of the more common types include:
Individual therapy
Group therapy
Family therapy
Individual therapy, such as cognitive-behavioral therapy or psychoanalysis, involves the patient talking through their addiction and life experiences to help find the cause of the addiction and coping mechanisms. Peer support groups and family counseling are also incredibly valuable tools for drug addiction recovery during a drug treatment program.
Treatment also takes a more holistic look to find ways to help the patient identify triggers and also coping mechanisms. This involves looking at and making improvements upon the patient's diet, exercise, social life and more.
Treatment Typically Lasts for 90 Days or More
Every outpatient drug treatment plan is fully personalized for the patient according to their specific needs and treatment goals. However, the minimum recommended treatment time for most patients in an outpatient drug treatment program is 90 days.
Treatment can take longer depending on the patient's specific treatment and recovery needs. Some patients may not require 90 days, although continuing the program for at least three months is strongly recommended to help prevent future relapse.
How The Aftercare Process Works After Completion of The Program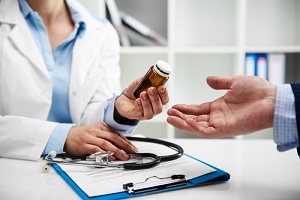 Outpatient drug treatment is often one of the first steps toward long-term sobriety. However, addiction is often something that takes years from which to recover. Subsequently, many drug treatment programs offer ongoing counseling services that can last for years past the completion of the patient's outpatient drug treatment program.
During the outpatient program, the counselors also help the patient develop a relapse prevention plan, which includes identifying the most common triggers of drug use and finding coping mechanisms to help deal with the triggers when they arise.
Get in Touch With Aquila Recovery Clinic Today to Learn More
You can learn more about outpatient drug treatment programs to determine if you or a loved one can benefit from treatment by contacting our friendly and professional team at Aquila Recovery Clinic by phone or message. We can schedule a consultation with you or your loved one and answer any questions or concerns you may have during your first visit.