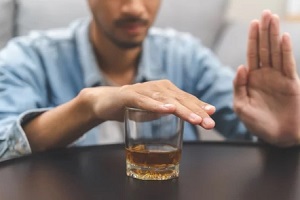 Alcohol addiction is a pervasive problem that affects millions of people worldwide. It's a chronic disease characterized by uncontrolled drinking and preoccupation with alcohol. However, with proper alcohol addiction treatment and support, individuals can overcome this disease and lead fulfilling, sober lives.
This article shares inspiring stories of triumph and transformation, illustrating the power and effectiveness of alcohol addiction treatment.
The Awakening of Sarah
Sarah was a successful lawyer, but her crippling alcohol addiction overshadowed her achievements. She began drinking in college, and her casual drinking evolved into a full-blown addiction. Despite numerous attempts to quit, she always returned to the bottle.
Her turning point came when she almost lost her job due to her addiction. She realized she needed professional help and sought alcohol addiction treatment at a reputable rehabilitation center.
Sarah learned to cope with her addiction through therapy, counseling, and support groups. Today, she has been sober for five years and uses her experience to help others struggling with addiction.
Mike's Journey to Sobriety
Mike was introduced to alcohol at a young age. He grew up in a family where heavy drinking was normalized. By his late teens, he was drinking daily. His addiction led to several DUIs, strained relationships, and job loss.
His life took a turn when he got involved in a car accident while drunk, which resulted in serious injuries for another driver. Filled with remorse and guilt, Mike decided it was time to change.
He enrolled in an alcohol addiction treatment program, where he received medical detoxification and psychotherapy. After a long journey, Mike is now two years sober and works as a counselor, helping others battling addiction.
Emily's Path to Recovery
Emily started drinking in her early twenties to cope with anxiety and depression. Alcohol became her escape from reality, leading her down a path of self-destruction. She lost her job, her friends, and her family's trust.
Emily hit rock bottom when she woke up in a hospital after a night of heavy drinking, with no memory of what had happened. This was her wake-up call. She sought help from an alcohol addiction treatment center and received medical treatment and therapy.
Emily also attended support group meetings, which helped her maintain her sobriety. Today, Emily is a motivational speaker, sharing her journey to inspire others battling addiction.
David's Triumph Over Addiction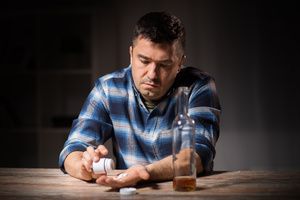 David was a high-functioning alcoholic. He was a successful businessman who managed to keep his addiction hidden for years. However, his life started spiraling out of control as his drinking escalated.
David's turning point came when his wife threatened to leave him if he didn't seek help. He checked into an alcohol addiction treatment center, where he underwent detoxification and participated in individual and group therapies.
After a grueling journey, David has been sober for three years. He now mentors others going through recovery and advocates for addiction awareness.
Alcohol Addiction Treatment: The Path to Transformation
These stories demonstrate the transformative power of alcohol addiction treatment. They underline the fact that seeking professional help is often the first step towards overcoming addiction. A comprehensive treatment plan typically includes detoxification, therapy (individual, group, and family), medication (if necessary), support groups, and aftercare planning.
It's important to note that recovery doesn't stop once treatment ends. It's a lifelong process of staying sober and maintaining healthy habits. Support from loved ones and ongoing therapy or counseling can significantly aid in maintaining long-term sobriety.
Every Story Matters
Every story of overcoming alcohol addiction is a testament to human resilience and the effectiveness of alcohol addiction treatment. These stories serve as a beacon of hope for those battling addiction, showing them that recovery is possible and within reach.
If you or a loved one is struggling with alcohol addiction, remember that help is available. Reach out to a healthcare professional or a local alcohol addiction treatment center to discuss your options. It's never too late to start your story of triumph and transformation.
Triumph over Alcohol Addiction: Discover Inspiring Stories of Transformation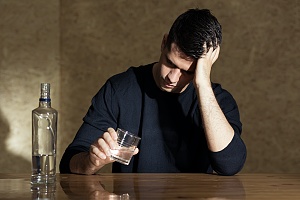 Overcoming alcohol addiction is a journey filled with challenges but also one of incredible triumph and transformation. At Aquila Recovery Clinic, we've witnessed countless individuals reclaim their lives from the clutches of addiction. We believe that sharing these inspiring stories can offer hope and motivation to others on a similar path.
Whether you're struggling with addiction or watching a loved one fight this battle, know that recovery is possible. Our dedicated team at Aquila Recovery Clinic is committed to providing comprehensive, personalized care that addresses the unique needs of each individual.
By reading these stories of triumph, you'll see that overcoming addiction is not a solitary journey. It requires a supportive network of professionals who understand the complexities of addiction and can provide the necessary tools for recovery.
Don't let alcohol addiction control your life any longer. Be inspired by these stories of transformation and take the first step toward your recovery journey. Ready to embark on a path towards a healthier, happier life?
Contact Aquila Recovery Clinic today at 202-618-9125 or online. Let's discuss your situation and explore how our personalized approach to recovery can help you conquer addiction.