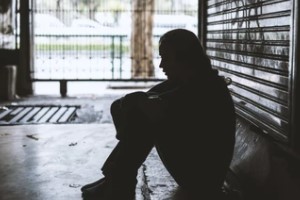 There are more than half a million homeless people in America, and that number continues to grow. Unfortunately, substance abuse is significantly more common among the homeless than within the general population. According to estimates from the Substance Abuse and Mental Health Services Administration, 38 percent of homeless individuals are dependent on alcohol, while 26 percent abuse other drugs.
Compare this with the finding from the 2015 National Household Survey on Drug Use And Health, that just 10.1 percent of people older than 12 in the general population reported using drugs in the past month, and the difference is striking.
The Relationship Between Homelessness And Substance Abuse
For many individuals, substance abuse can lead to homelessness for a variety of reasons. People who are addicted to drugs or alcohol often see their relationships with their families and friends deteriorate, and their addiction can also cost them their job. This sets many down a path toward eventually losing their housing.
For others, becoming homeless for other reasons can drive them to drugs or alcohol to cope with their situation. While they may feel temporary relief from their problems while taking substances, a dependence will only make their problem worse in the long run, impacting their ability to obtain and keep a job and get into stable housing.
There is a complex interplay between homelessness and alcohol abuse. Here is a closer look at some of the major ways these two problems fuel one another.
The Focus On Survival
Substance abuse among the homeless population can be a difficult cycle to break out of as many people who find themselves homeless do not have sufficient motivation to stop using drugs. They may be more focused on finding food and shelter each day, which can leave little time for personal growth and drug counseling. Many in the homeless population also lack a social support network due to estrangement from friends and family.
Even those with a strong desire to quit can face significant temptation to use as the prevalence of drug use within the homeless community means these substances are widely accessible to them.
Mental Illness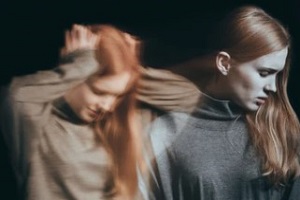 Substance abuse can often occur alongside mental illness. Many people suffering from an undiagnosed or untreated mental illness turn to street drugs as a way to self-medicate. When these underlying mental health issues are not properly addressed, it can be very difficult for them to break the cycle of drug abuse and dependency.
It is believed that one-third of homeless people have some type of mental illness, which is also a major cause of homelessness. Some of the more common mental illnesses found among the homeless community include severe anxiety, post-traumatic stress disorder, bipolar disorder, schizophrenia and major depressive disorder.
Highly Vulnerable Groups
The nature of homelessness, as discussed earlier, places many people at a greater risk of having a substance abuse problem. However, there are some subsets within the homeless community that are particularly vulnerable.
Women
Homeless women are often subjected to gender-based trauma. It is estimated that 50 to 60 percent of homeless women suffer from emotional and mental disturbances, versus 30 percent in the homeless community overall; in many cases, these issues pre-date their homelessness.
Unfortunately, many women become homeless after experiencing sexual trauma or domestic violence; some have become homeless after escaping from sex trafficking. This is believed to be one major reason that roughly one-third of homeless women have abused such drugs as crack cocaine and heroin.
The LGBTQ Community
Minority stress, which arises from internalized feelings of social and cultural exclusion, can lead to high rates of drug and alcohol abuse within LGBTQ populations. This group also has a 120 percent higher risk of homelessness. Many of them also deal with problems such as depression, suicidal ideation and self-medicating with substances. Homelessness is particularly common within the transgender community as these individuals struggle with job and housing discrimination.
Young People
Young people between the ages of 12 and 17 are at a higher risk of homelessness than adults. Homeless youth are often victims of severe abuse, and many of them have substance use disorders.
Some of the factors that contribute to youth homelessness and substance abuse are family abuse, using drugs at a very young age, running away from home, sexual, physical or emotional abuse, growing up in a homeless family, poor coping mechanisms and co-occurring disorders.
Reach Out To Aquila Recovery Clinic
Addiction and homelessness often go hand in hand; this is one of many reasons that seeking help for substance abuse is so important. If you are concerned about drug or alcohol use for yourself or a loved one, contact our addiction recovery experts at Aquila Recovery Clinic. Our licensed professionals can help you find success in your journey to recovery, offering full mental and physical support through a range of outpatient and family recovery programs. Take the first step toward turning your life around by reaching out today.