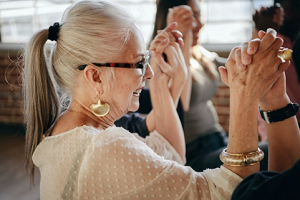 Inpatient drug rehab involves individual and group therapy sessions, detoxification and learning effective strategies for relapse prevention.
Most inpatient drug rehab programs follow an established schedule, but they are not as unpleasant as many patients expect before they arrive. This review hopes to put an end to misconceptions about drug rehab and shed light on what you can expect to happen during the program.
The General Framework For Drug Rehab
Every drug rehabilitation program is unique and every patient has a unique experience based on their personal needs and goals. However, there is a general framework many programs follow with patient intake, detoxification, recovery and relapse prevention after rehab is complete.
Drug rehab can last from approximately one month up to more than three months. While some rehab programs have specific timeframes, others have personalized programs and determine the length of stay based on the individual's progress.
Patient Intake
The first step is to contact a drug rehabilitation program. A phone consultation may be all that is required, or they may schedule an in-person consultation to better assess the degree of need for drug rehab.
During the assessment, the counselor may ask questions about past drug and alcohol use, mental health complications and disorders, personal life and past treatments.
The patient is also encouraged to ask any questions they have as well. If drug rehab is appropriate, the counselor may review the rules and have them sign consent forms, legal documents and release forms to officially begin the drug rehab process.
Substance Detoxification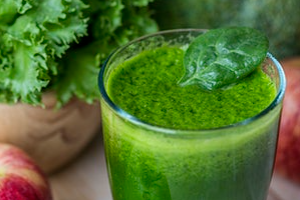 After patient intake, the rehab staff focuses primarily on helping the patient detox from drugs and alcohol. This process involves close and careful monitoring from medical professionals, counselors and others to ensure the safety of the patient.
The goal is to make the detox process as easy and convenient for the patient as possible. Once they have physically withdrawn from the substance and are cleared medically, they may begin the daily treatment program in the next steps of recovery.
Recovery
After clearing the detox process, the patient will begin their normal rehab routine, which may include early meetings and breakfast, daily therapy in the afternoon and possibly a short meeting at night as well.
There is time for relaxation, but there are multiple therapy sessions each day. The type of therapy varies, although it includes both individual therapy and group therapy. A consistent bedtime and healthy meals are also an important part of the recovery process.
Relapse Prevention
The last step before the patient leaves rehab is teaching ways to cope each day and prevent relapse. This may involve discovering new hobbies, creating a support network, keeping a consistent schedule and exercise routine, volunteering, eating healthy and implementing stress management practices (i.e. yoga and meditation).
What A Typical Day i=In Drug Rehab Looks Like
Patients receive personalized care during drug rehab which involves a structured schedule. The patient's day is well-planned ahead of time; this involves a meal plan, group counseling, individual therapy, relaxation time, physical exercise and more.
The most notable types of therapies and treatments during drug rehab include:
Detox treatment
Psychotherapy
Family therapy
Peer counseling
Patient schedules may also include specialized treatments such as anger management or grief counseling, depending on the specific need of the patient. Some therapy centers may also have occasional guest speakers as well.
Alternative therapies can also help many patients as well, such as biofeedback, art therapy, music therapy, equine therapy, dancing and exercise programs. Although visitation policies may apply, patients can also have family members visit them during rehab, particularly if they are an integral part of the recovery process.
Rules To Follow During Drug Rehab
Drug rehab centers enforce strict rules to ensure that each of the patients are in the best environment possible to make a full recovery and learn to prevent a relapse long-term.
Examples of rules that a drug rehab center may enforce include:
No drugs or alcohol allowed
No leaving the property (without permission)
No violent acts or outbursts
No inappropriate language directed at others
Attendance for all testing and counseling sessions
The rules are to be strictly adhered to by all patients; this may include frequent room checks and close monitoring to ensure the patient meets all required sessions and tests.
Although most patients are responsible and genuinely interested in regaining their sobriety, the firm rules provide patients with the security, extra encouragement and motivation they need to complete the drug rehab process.
Consult With Our Drug Rehabilitation Team Today
If you or a loved one is battling with a drug or alcohol addiction and want to learn more about the benefits of our drug rehabilitation programs, call or send us a message today. We are glad to answer your questions and concerns and help you or your loved one on your path to sobriety.