Any person who is focused on the future will tell you that what motivates them is setting new objectives and consistently pushing themselves to achieve better. Setting goals is a simple and effective approach to deciding what you want to do, how you plan to do it, and then systematically focus on them while you are still in control. Setting goals is crucial when utilizing CBT treatment approaches. The following article will teach you how to apply SMART goals in your CBT therapy practice.
Why Goal-Setting Is Important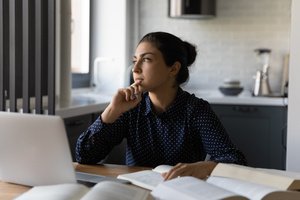 Setting goals is a simple and effective approach to deciding what you want to do and how you plan to do it, then systematically focusing on them while you are still in control. The problem is that when you work to achieve your objectives, you can run against obstacles like physical health issues that could make you lose concentration. When these restrictions are put in front of you, you could start to doubt your ability to "keep up with your ambitions" or that "you have to give up on everything." However, nothing could be further from the truth.
Even if you might have to adjust your plans due to restrictions like physical health issues, this does not imply you should stop trying to achieve your objectives altogether. You should update your previous goals and/or set new ones to get back on track. Be advised, though; it's not as simple as it may seem to set new goals or change existing ones. You might not be well-versed in coping with your issues to know what kinds of goals to establish and exactly how to set them.
SMART Goal Setting
You can easily change your existing goals or set up new ones using SMART thinking with the help of your CBT therapist. The Three Goal Setting Rules are one of CBT's key goal-setting components.
Set Three Objectives
You're only attempting to regain your bearings, and you don't want to experience stress. So limiting yourself to no more than three sensible goals is a great place to start. If you find it easy to achieve the stated goals, work with your counselor to evaluate them frequently so that you can update them or create new ones. You can easily change your existing goals or set up new ones using SMART thinking with the help of your CBT therapist.
For now, keep them temporarily. When you're just getting back on your feet following a setback in life, DON'T hurriedly set longer-term ambitions. Short-term planning will allow you to accomplish your goals for the first time in a while, inspiring you to keep moving forward.
But what if you have trouble beginning with short-term goals? The long-term goals can be divided into medium-term and short-term ones as a strategy to address it. For example, if you intend to tidy up the house, you can begin by placing the furniture in its proper place, making the beds, 10 minutes of vacuuming in the living room, etc. Your CBT therapist can assist you in balancing your short-, medium-, and long-term goals as you move forward.
Goals Must Remain Positive
It is well known that if you don't have a positive outlook on your objectives, you won't be able to get your life back on track. Instead of focusing on what you wish to lessen or get rid of, focus on what you can accomplish. For instance, instead of binge-watching TV all day, concentrate on exercising for 20 minutes three to five times per week.
CBT's Smart Goal-Setting Technique
The three guidelines that should direct your goal-setting process have been discussed. However, how can you ensure the objectives are manageable, realistic, and attainable? The S.M.A.R.T. goal-setting method is useful in this situation. The acronym S.M.A.R.T. stands for:
Specific
Your chances of success are increased when your goals are more detailed. Include any necessary resources, deadlines, etc., that will help you accomplish each of your objectives.
Measurable
Knowing when your objectives have been reached or how long it will take to reach them keeps you motivated to work hard right up until the next chapter is opened. To guide you, you should have precise progress measurement criteria.
Achievable
They advise cutting your coat to fit your size. When defining your goals, try not to be too ambitious because you can lose concentration and fail when you find you can't live up to your expectations.
Relevant
Make sure your goals are pertinent to the issue you're attempting to solve. For instance, consider what could help you soon get your life back on track. Additionally, is it something you'd like to repeat?
Time-Specific
You should initially create three short-term objectives to aid your recuperation. Additionally, as you proceed, you should balance your short-, medium-, and long-term goals. However, remember that each of your objectives, whether short-term or long-term, should have a deadline.
Example of SMART Goal Setting
Here is a straightforward SMART goals worksheet illustration that therapists can use to assist their patients in reaching their objectives and resolving their issues:
Specifying Smart Goals
Describe the initial objective here: For instance, a customer who has never worked out before wants to start exercising more frequently because they are concerned about their weight.
Writing and Improving S.M.A.R.T.-Based Goals Examples: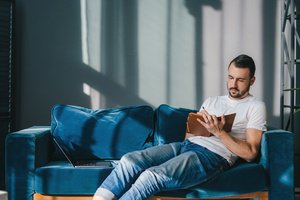 Specific
Every workday after work, I wish to spend 30 minutes strolling in the city's park.
Measurable
I'll measure and keep track of things like steps taken, distance traveled, calories burned, heart rate, etc., using a fitness-tracking smartwatch.
Achievable
I'll accompany my dog on its regular walk so I won't have an excuse not to exercise. Additionally, I'll adjust the intensity as necessary to make sure I can easily reach my objectives.
Relevant
About 30 minutes is the amount of time needed to complete a park stroll. Walking is also rather inexpensive, so it won't impact my tight budget.
Time-Specific
I'll stick with this schedule for a month and evaluate the results to see if I'm on track with my objectives.
Conclusion
Creating SMART goals for CBT is not a difficult task. You can use the S.M.A.R.T technique to successfully achieve your goals once you've mastered the three rules of establishing no more than three initial goals, making them short-term, and retaining a positive mindset. Keep track of your progress toward your goals each week so that your therapist can review it and offer their professional opinion to help you further.