Anyone who makes a concerted effort to abstain from drugs and alcohol never wants to relapse. Relapse is, unfortunately, a typical occurrence for recovering alcoholics and addicts.
There are methods that can support and motivate a loved one to continue on their path to recovery if they have a relapse. In order to lessen the likelihood of future relapses, treatment programs can also assist the individual in making improvements to their relapse prevention strategy. Continue reading to discover what to say and how to react if anyone you know relapses.
What Does Relapse Mean?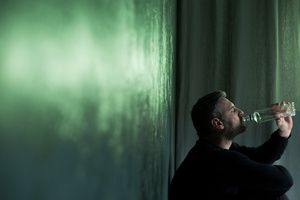 A relapse is a time of abstinence followed by a relapse to substance usage. A person may make a commitment to never use or consume alcohol or drugs again after becoming sober. Relapse can, however, occasionally happen because addiction is a chronic condition. Relapse is not an indication of fragility or that treatment is ineffective. Instead, it is a chance to review a person's treatment strategy and make adjustments to best aid their recovery.
Relapse occurs frequently when in recovery. In actuality, relapse occurs in 40% to 60% of adults with substance use problems. These rates are comparable to those of other illnesses including asthma and hypertension.
Relapse in the context of addiction carries risk. A person's tolerance may decrease if they refrain from using drugs like opioids. If they relapse, they might take too much medication by mistake and end up overdosing.
What Triggers a Relapse in People?
Relapses can be caused by a wide range of factors. Experiences like the following could lead to a relapse:
High-Risk Circumstances
A high-risk circumstance is one in which a person either intentionally seeks out or finds oneself in circumstances where their risk of using is higher, such as a bar.
Low Self-Efficacy
Lack of confidence in one's capacity to maintain sobriety
Negative mood states include feelings such as anxiety, melancholy, loneliness, rage, and boredom.
Lacking Coping Mechanisms
People who lack effective coping mechanisms may use drugs to cope with their bad emotions.
Cravings
Strong cravings to consume a substance and experience its effects, some may not be able to overcome.
Conflicts
Conflict with family and friends or peer pressure to use drugs are examples of interpersonal variables.
Expectations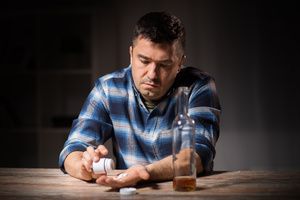 Those who anticipate pleasant outcomes from their substance use are more likely to relapse, whereas those who recall the bad consequences are less likely to do so.
Frequently, a person relapsing is caused by a number of causes. For instance, a person might develop cravings as a result of a stressful day, then they bump into a former drinking companion who coerces them into visiting a bar. In this instance, a relapse was brought on by a number of distinct events that happened concurrently.
How to Assist a Recovering Addict
Relationships are essential to people's ability to overcome their addiction. Support from others lowers the chance of relapsing and can aid in their recovery. There are many effective ways you can support someone you know who has had a relapse. Continue reading to find out more on what to say, do, and avoid doing when a person you know relapses.
How to Respond
You'll probably experience your own emotions, such as anger, despair, fear, and disappointment, when a loved one or friend relapses. It might be challenging to strike a balance between managing your own emotions and offering support.
The best strategy is to be direct and caring without being harsh or confrontational. You may support a loved one if they relapse by:
Expressing Your Worries: Directly express that you care for them and are worried about their relapse, in a supportive manner. Do not use derogatory phrases such as "addict," "clean," and "filthy."
Acknowledge Their Efforts: Acknowledge and validate their struggle with addiction, while encouraging them to return to sobriety by reminding them of how far they have come in their recovery journey and that they have the control.
Not Pressuring Them: Pushing someone who is not ready for change is rarely successful and may even backfire. If they feel pushed up against a wall, they may fall even further into relapse. It's important to approach these conversations with a collaborative and empathetic mindset.
Changing Habits: Change occurs as a result of action, such as removing alcohol and drugs from the home and avoiding former drinking or drug buddies. Try out new activities or hobbies when you spend time with them – they may even discover a new passion!
Scheduling a visit with an addiction recovery professional: Meeting with a healthcare professional that specializes in alcoholism and/or drug addiction can help both of you understand how to better navigate their sobriety journey and prevent another relapse.
Depending on the degree of change in your loved one, you can: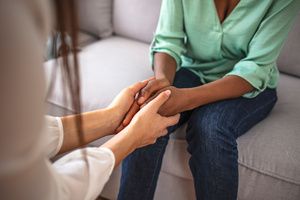 Premeditate: Let them know how much you care for them and want to see them succeed in life. Additionally, pay attention to and empathize with any feelings they express that might be useful.
Consider: Discuss the advantages and disadvantages of change with them and reaffirm your belief in their capacity for change.
Plan Ahead: Help them plan ahead and foresee potential obstacles. You can also suggest ways to assist, like locating treatment facilities, coming up with payment plans, and taking care of childcare and transportation difficulties so they don't get in the way.
Action: Assist them in executing their strategy, give them encouragement and praise, and stay by their side morally. You may provide transportation to and from their therapy, join them at self-help meetings, and plan sober activities to do together.
What to Avoid
When it comes to helping a loved one recover from a relapse, it is advisable to stay away from:
Being unpleasant or violent
Being harsh or aggressive is detrimental when attempting to assist a loved one in overcoming a relapse. Even though you may occasionally feel angry, it's crucial to deal with these emotions on your own or with a therapist's assistance. Approaching your loved one with warmth and affection is far more useful.
Accusing or exposing
Addiction is not a moral failing or an indication of moral weakness; it is an illness. Don't belittle or shame somebody for having difficulties. Consider addiction instead like other medical problems like diabetes. Recovery can take time, but having understanding and patience can make the process easier.
Facilitating their drug use
Unintentionally supporting a person's usage are enabling behaviors. Making excuses, denying a problem exists, and accepting responsibility are a few examples. Avoid unintentionally engaging in these activities, and seek assistance if you do. Your relationship habits can be recognized and altered with the aid of a therapist.
Using alcohol or drugs in their presence
Never use drugs or alcohol in front of someone who is attempting to get sober, even if your loved one claims it's okay. It may make urges that are challenging to control. Even if they are able to refrain from using right away, it could pave the way for a relapse in the future.
Finding Support for a Loved One Following a Relapse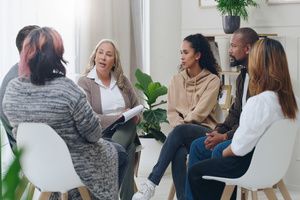 You might offer to assist your loved one in finding a program, service, or meeting if they are interested in receiving treatment or support following a relapse. After a relapse, therapy and self-help groups might be crucial. To lessen the likelihood of subsequent relapses, they can assist a person in changing their recovery and relapse prevention strategy. A person can use the services listed below to find support and treatment
SAMHSA
The Substance Abuse and Mental Health Services Administration, provides assistance in finding care. You can call the National Helpline at 1-800-662-HELP or use the online behavioral health treatment services locator (4357).
The National Institute on Alcohol Abuse and Alcoholism
NIAAA can assist in locating treatment centers, medical professionals, and therapists who specialize in treating alcohol addiction.
The Conclusion
If a loved one relapses, it can be upsetting and overwhelming. It is best to inquire about how you might assist. Additionally, you can aid by directing them to resources and demonstrating compassion for their circumstances. Even if you are upset and outraged, expressing these feelings can make the other person feel ashamed, which can make their recovery even more difficult.
If you have any questions or concerns regarding how you can get assistance for someone you love who has relapsed, please don't hesitate to contact our friendly and helpful team of professionals at Aquila Recovery Clinic for details and information today.