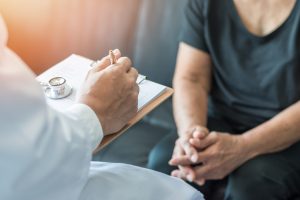 Addiction to drugs and alcohol is a problem that is a part of today's society. The Center on Addiction finds that 40 million Americans, which represents 1 in 7 people aged 12 and older, are addicted to alcohol, nicotine, or other drugs. There are many ways that people with an addiction can find help even if it is not possible for an individual to attend a residential treatment center. So what is outpatient drug-free treatment and how is it different from inpatient programs?
Outpatient drug-free treatment is an alternative program that is therapy-based. Psychological, behavioral treatment, and other general rehab services are offered in a clinical setting instead of a live-in program.
Who Is Outpatient Drug-Free Treatment For?
There are more than 14,500 specialized treatment facilities available in the U.S. These facilities offer a variety of treatment options including outpatient services. 
Those who want the freedom to stay with their family or work while they are getting help are good candidates for outpatient drug-free treatment. The person must be able to meet the required level of participation that is set per day or week. Outpatient treatment may be a combination of both individual and group activities. Intensive outpatient treatments generally require more participation and therapy, but have a great record of success by finding and treating the root cause of addiction.
Outpatient Drug-Free Treatment Goals
There are many goals of outpatient drug-free treatment. Ultimately, the end goal is to provide the person with recovery from their drug abuse. The individual must learn how to cope and get through life's difficulties without the use of drugs or alcohol. Other goals of outpatient drug-free treatment may include:
Decrease the use of drugs

Improve individuals' general health

Help resolve their legal problems

Treat psychological and psychiatric problems

Help meet the education and employment needs of the individual

Address psychosocial problems that are present

Reduce antisocial behavior such as criminal activity

Improve the individual's personal circumstances

Drive improvement in productive social behavior such as school attendance

Create and maintain a positive support system

Achieve the individual's abstinence from drugs and alcohol
Complete Abstinence From Drugs & Alcohol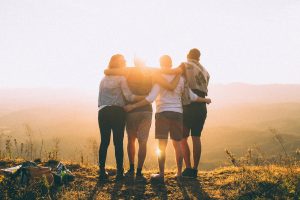 During the outpatient treatment, the person must completely abstain from drugs and alcohol. Participants should expect drug testing that must be administered when entering an outpatient facility. This is to ensure the safety of everyone who enters the clinic.
Create a Positive Support System
Before a person leaves their outpatient treatment, a system of support is established. That empowers the patient once they leave the treatment to continue to maintain their abstinence from drugs and alcohol. This support system may also include the services to enable the patient to get help for areas in their life that have been affected by their prior addiction. This could include:
Training on parental skills

Services tied to transportation, housing, and food

Nicotine cessation treatment

Adult education

Child care

Adjunctive therapies

Activities such as recreation
Improve Overall Health & Well-Being
An important factor in dealing with addiction is the improvement of a person's overall health and well being. Multiple types of treatment and therapy may be used to help facilitate this goal. There are more intensive outpatient programs available for those who need ongoing medical monitoring, including partial hospitalization.
Enhance Socially Productive Behavior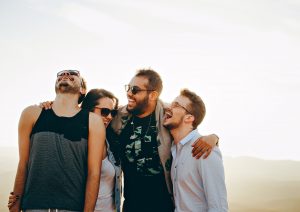 The use of group sessions is favored in the outpatient treatment setting. It provides the opportunity for patients to participate in experiences involving socialization and help them develop their communication skills. 
The environment that gets established will help encourage clients to support, help, and, if necessary, to confront each other in a healthy way. There are norms developed in groups that help reinforce healthy ways of interacting with others. This is made possible when the environment is supportive and safe.
Treat Psychiatric Disorders & Psychological Problems
It is common for a person who has an addiction problem to also have a psychiatric disorder or psychological problems. The National Survey of Drug Use and Health found that 8.5 million adults have an addiction and co-occurring mental health disorder. For treatment to be successful, both the addiction and disorder must be treated. 
During a patient's intake and assessment, any mental health disorders will be noted and will be used in the development of a specific treatment plan. Staff will also assess a patient's condition and determine the nature of their addiction or drug abuse to tailor the treatment plan to the individual.
Reach Out to the Experienced Drug Addiction Treatment Center
The disease of addiction is often caused by many factors. An outpatient treatment program is a solution that can help treat the root cause of addiction and help avoid relapses. If you or a loved one needs help with their addiction, schedule a consultation today for more information on how Aquilla's addiction recovery coaches can make positive changes.