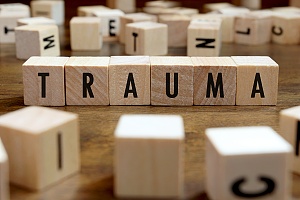 Trauma informed care (TIC) is a concept derived from the human services field. The idea behind it is that the average person is more likely than not to have experienced trauma in their lives. This trauma can range from physical to emotional and spiritual. TIC has arisen as businesses become more aware of the personal needs of their staff.
Whether an individual is seeking out trauma informed care or whether this is a mental health support service offered by a business, the outcome is the same. It is designed to help people better cope with their traumatic experiences. So how do trauma informed care programs work?
Definition Of Trauma Informed Care
Trauma informed care is an approach to human services. It revolves around the assumption that the average individual is likely to have a history of trauma. Trauma informed care acknowledges trauma symptoms and acknowledges how trauma can influence a person's life. The assumption that most people are likely to have a history of trauma is not far from the truth. One in five girls is sexually assaulted by the age of 13 and nearly one in three women experience physical abuse during adulthood.
TIC is not about treating lingering trauma or addressing traumatic events. It is about emphasizing respect, empathy, and being willing to make organizational changes to better accommodate a workforce afflicted by trauma. One of the key principles of TIC is ensuring those who have suffered from trauma can better cope with the event. It is about ensuring traumatic events are not re-lived over and over again. TIC experts will seek to help their clients live out their lives without the looming shadow of a previous traumatic experience.
What To Look For In A Trauma Informed Care Program
The goal of trauma informed care programs is to provide a respectful and empathetic workplace. It is about avoiding potential triggers for repeat traumatization and works to enable employees not to feel burdened or defined by the experiences they have gone through. The right TIC program will provide accessible and appropriate support for those who have experienced trauma.
Environment Of Care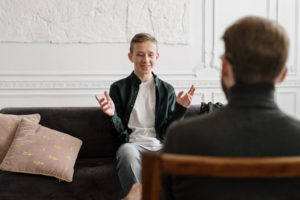 When someone is utilizing TIC support services, the environment is critical. Providing a cold, sterile, uncomfortable environment will only turn people away. Even if they stay they may not get much out of their therapy. Any environment used for trauma informed care should be clean, well-lit, and have a décor which is designed to soothe.
Studies have shown one of the easiest changes TIC specialists can make is to provide individual seating options. Not everyone wants to sit with others and being forced into a situation where they do not feel comfortable may exacerbate trauma symptoms.
Punctual Staff Appearance
Staff should also take care to avoid upsetting their clients. Adopting good general hygiene and a professional look will go a long way to helping support clients. Religious symbols or sexually provocative clothing should be avoided. Staff should adopt a warm, friendly, and approachable demeanor. In terms of staff behavior, the best approach is to speak clearly, minimize any delays, and make eye contact. These are the general principles that should be followed; however, a staff member's behavior may need to be changed depending on the client.
Boundaries Of Treatment
Understanding the boundaries of treatment can be difficult for staff members because clients may not voice their boundaries. This is why trauma informed care involves setting goals alongside the client. It is not a doctor-patient relationship but a collaborative approach to treatment. Staff should not attempt to cross these boundaries of treatment; the client is the one who is entirely in control. Accidentally triggering a client may turn them away from a TIC program, so practitioners need to tread carefully.
Anyone accessing TIC services may have traumatic events triggered by relatively innocuous things. Many clients struggle with boundaries, so puns and jokes may not be received well and should be avoided. The most important step staff can take is to give control of the treatment to the client. It may take years for some clients to unpack and process a traumatic event. This is more common than many might think because over half of all Americans have experienced at least one traumatic event in their lives.
Consider Trauma Informed Care With Aquila Recovery Clinic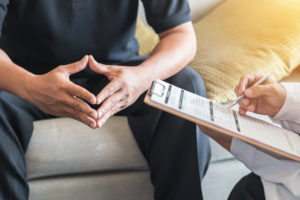 Trauma informed care can be used as part of a therapeutic treatment plan or these services can be made accessible to businesses who need help with managing their workforce. Hospital stays are not required with trauma informed care and the client attends these sessions entirely by choice.; they are not forced to be there. Aquila Recovery Clinic offers comprehensive TIC programs employing best practices. Call Aquila Recovery Clinic at (202) 618-9125 or contact us online to find out more about how trauma informed care programs work.