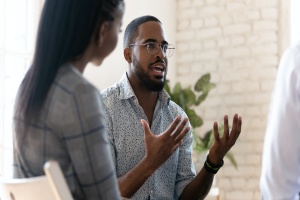 Integrated care programs represent a comprehensive approach to individual and familial healthcare. The hallmark of integrated care is the bringing together of multiple types of care to improve collaboration, coordination and communication. Through enhancing the delivery of care, patients can take advantage of a superior standard of services. Integrated care delivers a collaborative approach combining evidence-based primary care with mental health services. This is an all-encompassing approach to healthcare with the capacity to help more patients turn their lives around. Patients who are about to embark upon an integrated care program need to know what to expect so they can fully commit themselves to their treatment plan.
What Is An Integrated Care Program?
An integrated care program seeks to deliver multiple types of healthcare within the same venue. Professionals within different fields coordinate with each other to establish the most effective interventions for patients. The uniqueness of the integrated care model exists in how professionals communicate to address a patient's physical and mental health needs. Exact models do differ from provider to provider, but horizontal and vertical integration are prioritized. Patients maximize the benefit from their healthcare services when they are able to all be addressed at the same venue. Different doctors coordinate their care and patients have an opportunity to build strong, consistent relationships with their care providers.
What To Expect In An Integrated Care Program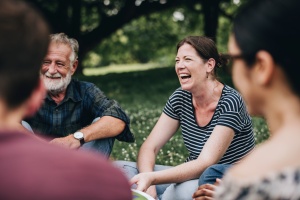 Integrated care models have been praised for delivering better healthcare outcomes. An increasing number of healthcare facilities are adopting these models because they reduce cost, allow for the delivery of superior healthcare and widen access to essential services. These programs bring together nurses, general practitioners, physicians and psychologists to determine the right course of action for every patient. Patients are more likely to achieve their healthcare goals, particularly with regards to mental health, when they are treated under the integrated care model.
Best Healthcare Approach Is Determined For The Patient
Patients Are Linked To Mental Or Primary Health Providers
Integrated care models are widely credited for improving access to mental health services. It is estimated half of all individuals who need it are referred to mental healthcare providers, yet the average number of visits is only two, according to the Center for Workplace Mental Health. Patients can expect to be linked to mental or primary health providers to cover all of their health needs. Integrated care reduces the stigma associated with visiting a dedicated mental health facility and improves convenience.
It is no secret that treatment incomes are improved when patients visit the same doctor, nurse or psychiatrist on a regular basis. Integrated care seeks to form those links between care provider and patient, and to maintain them in the long-term.
Full Control And Empowerment For Patients
A major factor in the success of integrated care models is that patients are given control over their treatment. Rather than being lectured to by a professional, patients are guaranteed to have all their views taken into account. Integrated care is often referred to as collaborative care for a reason; every effort is made to grant the requests of patients. Whether it is an aversion to a certain style of treatment or the preference to be treated by a particular doctor, patients are empowered to make their own decisions. Collaboration within integrated care is not exclusively between professionals. It is also about collaboration between healthcare providers and patients.
Patients Receive The Treatment They Need Faster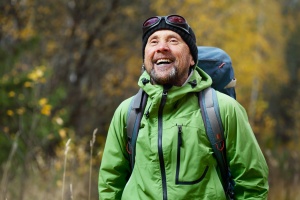 A major downside of traditional healthcare models is the time it takes to deliver the care required.
Traditionally, healthcare providers and patients need to cross a minefield of different providers, facilities and insurers. Integrated care brings the various stages of treatment together. Staff is able to collaborate within the same facility. Patients are not required to attend multiple locations to get treated which increases the overall efficiency of healthcare. Patients are able to have every aspect of their treatment plan addressed at a faster rate, enhancing the likelihood of a positive treatment outcome.
Reach Out To A Knowledgeable Addiction Recovery Clinic Today
Integrated care models offer patients convenience, empowerment and better mental and physical care outcomes. If you are planning to seek treatment for an addiction, consider an addiction treatment program which utilizes an integrated care model. Contact Aquila Recovery Clinic to find out more about how they use integrated care to help patients break their addictions and change their lives forever.