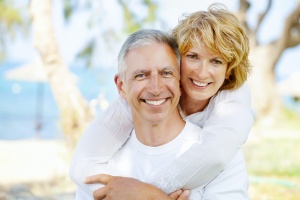 The National Survey on Drug Use and Health (NSDUH) revealed that 19.7 million American adults are suffering from a substance use disorder. What these numbers fail to reveal is the impact of substance abuse on the families of those who are dealing with an addiction. Family recovery program work to incorporate the loved ones of the recovering patient into the recovery process.
By having family members actively helping them cope, this provides support in a safe, sober and loving environment for them to return to after inpatient treatment. Many families want to have an active role in supporting their loved ones, but are the family recovery programs suited to your family?
What Is A Family Recovery Program?
A family recovery program is a professional form of therapy designed to assist the recovering individual and their families in the building of healthy relationships with one another. Dysfunctional households are a major risk factor for relapses, and should be addressed in the presence of a professional. Over half of all American adults have a family history of problem drinking/alcoholism, a behavior that tends to cause dysfunction and unhealthy coping habits.
Family recovery programs build bridges between close family members and support families as they move away from unhelpful and destructive behaviors. It is not about assigning blame on either side; it is about forgiveness and enabling whole families to do better going forwards. The lessons learned through family recovery programs supports families to work through sources of friction soberly and respectfully.
Instances In Which To Consider A Family Recovery Program
Family recovery programs are just one of many tools utilized by addiction specialists to help people move on from their addictions. They are not right for everyone and they will not work for everyone. However, if you fall into one or more of the following categories, family addiction recovery sessions could be the right option for you.
If Your Family Has Been Profoundly Affected By A Loved One's Addiction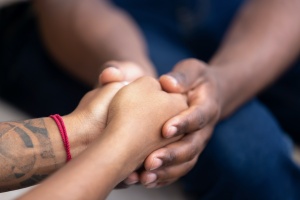 Addiction is so damaging because it impacts not just the loved one who is recovering but everyone around them. Substance abuse disorders stir conflict, destroy family unity and impact the quality of life of everyone else within the household.
These scars can cause severe damage and may resurface even after the recovering member returns home after a successful course of inpatient addiction treatment. It is important to address these issues with the help of a professional, and family recovery does just that.
If You Are Looking For Resources To Help A Loved One's Recovery
Family addiction therapy does not exclusively focus on processing the damage caused by substance abuse. It is also helpful for teaching family members how they can establish suitable boundaries and support their loved one on the path to sobriety.
Professional therapists educate family members on addiction, the signs of relapse and what they can do to keep their loved one on the road to recovery. Family recovery programs are an essential resource for anyone ready to support someone they love to battle their demons.
If Addiction Runs In The Family
The Harvard Medical School reveals that there are specific genes that make certain individuals more susceptible to addiction. However, genes are only a small part of the puzzle; environmental factors also play a role in whether someone is likely to suffer from addiction. For example, if a child witnesses a parent taking drugs or drinking heavily, they may believe this type of behavior is okay. The normalization of destructive behaviors plays a significant role in whether someone grows up to have an addiction.
It is fair to say that addiction can and does run in the family. Family recovery programs provide an in-depth examination of the family structure of an addicted individual. The observations of a professional serve as a launching point for what families can do to maintain a sober household together. Naturally, family recovery programs are aimed at supporting those who are already receiving addiction treatment, but they may also form the foundation of future family therapy.
Families who want to support their loved ones can benefit from the opportunity to examine their own beliefs and behaviors through a family recovery program.
If Your Family Actively Enables A Loved One's Addiction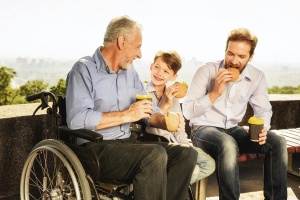 It is not uncommon for families to become enablers for an individual's addiction. If an alcoholic becomes angry or violent when they do not have access to alcohol, a family member may purchase alcohol on their behalf to avoid conflict.
Many acts of enablement occur because family members believe that what they are doing is out of love. Family recovery programs can actively challenge these destructive beliefs through establishing boundaries and educating family members on how to behave in a way that avoids enabling substance abuse.
Reach Out To A Knowledgeable Addiction Recovery Clinic Today
The road to recovery is a difficult one. Successful patients are usually those who have a strong support network around them. There will be difficult moments during addiction treatment and the pull to relapse will be strong, but a family that springs into action can drastically reduce the chances of a relapse.
The first step every family needs to take is to contact a professional addiction recovery clinic, such as the Aquila Recovery Clinic. Contact Aquila Recovery Clinic to find out more about how family recovery programs work.