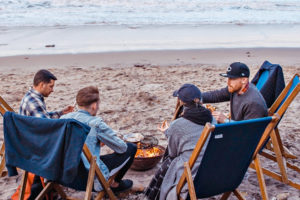 An intensive outpatient program (IOP) is one type of treatment program designed to help those with addictions or other dependencies recover. People who participate in IOPs do not live in a sober living arrangement while they receive treatment. Depending on how the IOP is structured, a participant may attend sessions every day or several times a week for a few hours at a time.
This flexibility allows IOPs to provide participants with more flexibility so they can keep up with other aspects of their lives such as taking care of family, work, and school. These programs give participants access to a community of members who are going through similar experiences just as a traditional inpatient program would. IOPs are typically more affordable than other types of programs including inpatient treatments and partial hospitalization programs. There are certain requirements that participants must meet to attend an intensive outpatient program.
Ideal Candidates For Intensive Outpatient Programs
The best candidates for attending an intensive outpatient program are those who have other responsibilities in their lives but want to take steps to address their addiction. Eligibility to enroll in an IOP will also depend on many other factors. A medical and clinical assessment are among the steps a candidate must take beforehand to determine their eligibility. The intensive outpatient treatment program staff may discuss using medication to assist in treatment. Medication-assisted treatments (MAT) may be used to help with coping addiction to alcohol or opioids. They help manage symptoms of withdrawal and dependency, making it easier to wean yourself from your addiction.
Candidates for an IOP have a supportive and open home environment, having family and friends that are willing to help them on their journey to recovery. Attendance at an IOP allows participants to receive constant support and while also building their relationships with loved ones. If the individual does not have a strong support system or has family members or roommates that use drugs or alcohol, an IOP may not be a suitable solution. You will receive a high level of care attending an intensive outpatient program when eligible for participation. If you are not found to be eligible for intensive outpatient treatment, the recovery center will discuss other options which may include attending an outpatient program or family program.
Those Who Just Completed Medical Detox
The first few months in recovery are a vulnerable time for those with an addiction; therefore, if you have completed medical detox, you could be a candidate for an IOP. In this stage of the recovery process, you are in transition to a lower level of care that fits into attending an intensive outpatient program.
Those Who Need To Continue To Attend School or Work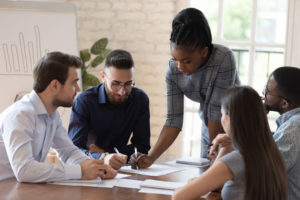 Not everyone who is struggling with an addiction can take a break from their normal life to attend an inpatient treatment program. It is not always possible to take a leave of absence from the school semester to attend an inpatient program. The individual may risk failing their classes or having to absorb the cost of tuition and other fees.
Similarly, those who work, particularly if their job is demanding, can't take the time away from their schedules. They may not have enough paid time off, can't afford to miss paychecks or might feel embarrassed to have revealed to colleagues that they have an addiction problem.
Those Who Do Not Need Around The Clock Care
If you are not suffering from co-occurring medical or mental health conditions that require 24/7 care, then an intensive outpatient program may be right for you. Generally, those who are past the early stages of their treatment including completion of medical detox are typically suited for an IOP.
Those Who Can Commit To IOP Requirements
An intensive outpatient program is tailored to meet your needs so that you are able to achieve stability in sobriety. Therefore, you must commit to meeting the requirements of the program. The treatment staff will show you how to best utilize your time in the program. These requirements may look like this:
Attend scheduled sessions for the duration of the program. An IOP schedule is typically very intense in the beginning, often requiring daily attendance commitment. These sessions may last a few hours and be a mix of classes focused on peer support groups, recovery skills, relapse prevention, family education, and social support.
Complete homework that's given during portions of the program. This may include exercises taught during group sessions for you to practice outside of the program or books and articles to read.
Treatment compliance. Some IOPs may require that you submit to an alcohol or other substance testings throughout the program.
Reach Out To An Experienced Addiction Recovery Center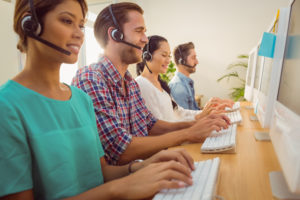 Are you ready to receive help for your addiction or have a loved one that does? Contact Aquila Recovery Clinic to learn about our treatment options. Our licensed therapists are trained in techniques and solutions to help you make the transition back to your normal lifestyle. Contact us at 202.618.9125 or schedule a consultation online today.