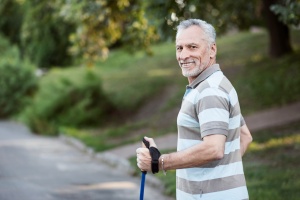 In an outpatient program, every patient receives a personalized treatment plan. Knowing some of the standard elements common to most programs will help you prepare mentally and physically as well as allow you to make any necessary accommodations ahead of time.
The Basics of an Outpatient Program
An outpatient program is a type of treatment in which the patient participates in individual and/or group therapy sessions several days each week. Outpatient treatment is primarily for patients that are in addiction recovery or dealing with mental health complications. The goal of an outpatient program is to help the patient recognize triggers and develop coping skills, allowing them to live a sober, healthy and happy life long-term.
What Does an Outpatient Program Schedule Look Like?
In general, a schedule typically involves morning and evening sessions. For example, the patient may come into the clinic from 9 AM to 12 PM three times a week for individual counseling, followed by evening sessions (after 5 PM) for group therapy on the same day. The patient may also be required to provide status updates on where they are to help them remain accountable and reduce the risk of relapse. The actual hours and days will be specific to the needs of the patient.
What Are The Different Types of Sessions Involved With an Outpatient Program?
There are numerous types of counseling and therapy sessions an outpatient treatment center may provide. Most notably, outpatient programs include individual counseling and group therapy; group therapy may include family counseling and peer support groups. Relapse prevention planning is also a key component of outpatient programs.
Individual Counseling
Individual therapy is often one of the biggest parts of an outpatient treatment program. This is offered by licensed clinicians, set in a comfortable environment. The most common types of individual counseling sessions are cognitive-behavioral therapy (CBT) and dialectical behavior therapy (DBT). Patients generally meet for individual counseling as a part of the outpatient program three or four times per week.
Group Therapy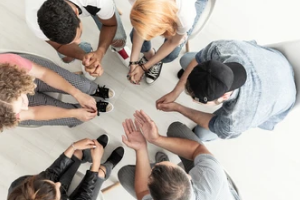 Group therapy can also be expected during an outpatient program. While many may feel reluctant at the beginning of the outpatient program, patients are encouraged to step out of their comfort zone when possible to open up about their experiences and situations. This allows patients to benefit and learn from one another.
Common goals associated with group therapy as a part of an outpatient program are to help develop social skills, find new ways to cope, to solve problems and discover that each patient is not alone in their battle. Group therapy can be in the form of peer support groups and/or family counseling sessions, depending on the patient's specific situation.
Relapse Prevention Planning
The ultimate goal of an outpatient program is to help the patient keep their sobriety long-term. This makes relapse prevention a major talking point for individual counseling and group therapy. Relapse prevention planning involves discovering potential triggers that could increase the risk of relapse and identify ways to prevent and cope with these triggers. This generally involves establishing a consistent and healthy lifestyle that allows the patient to remain in a positive and healthy mental state, surrounded by people that support and care for their health and well-being.
What is The Environment Like in an Outpatient Program?
Outpatient programs offer a safe, judgement-free environment that allows patients to open up as they feel comfortable. Groups typically consist of less than 10 people to ensure that everyone is able to participate to the level they desire while still hearing from others who are in a similar recovery situation as them. Reputable outpatient programs also offer a patient and understanding environment, while encouraging patients to expand their sharing to help them with the recovery process.
What Can I Do on Days There are No Sessions?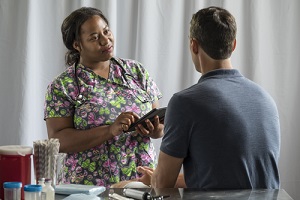 Outpatient programs typically involve visiting the recovery clinic three or four times per week. The patient is allowed, and encouraged, to continue living their normal life, which may include work, school, attending family events and more. Of course, monitoring, accountability assignments and check-ins may be required to help the patient avoid situations that may increase the risk of relapse.
While the structure may be strict, individuals in outpatient programs have more freedom on their days off than individuals in inpatient recovery; however, the added freedom requires far more responsibility. Individuals who choose an outpatient program should be in a healthy and stable position and have a lower risk of relapse.
Speak With Our Counselors at Aquila Recovery Clinic
If you or a loved one is struggling with addiction or mental health complications and want to learn more about how an outpatient program can benefit you, call our team at Aquila Recovery Clinic. We offer outpatient programs for patients that have successfully completed detoxification.